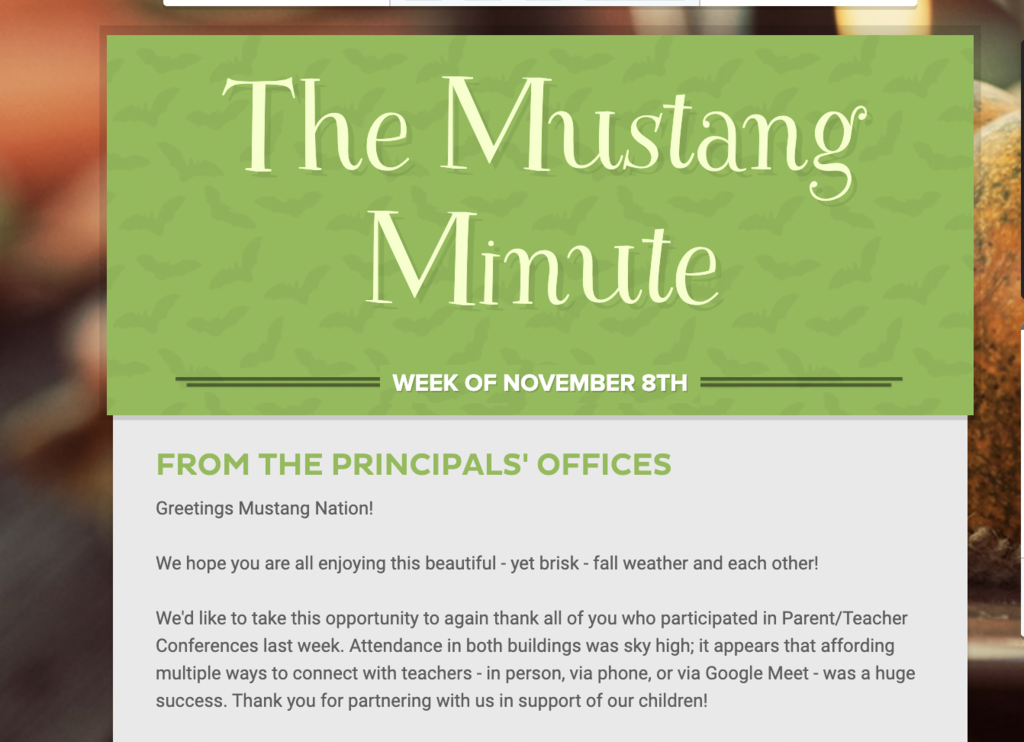 20% of your order will go back to the BFO and the BFO is happy to announce that they have decided all the proceeds will be then donated to the Genoa City American Legion Post 183 in Honoring Those Who Served since our Spirit Night is on Veteran's Day. Here is the flier to redeem your purchase with BFO:
https://tinyurl.com/exc7h5y6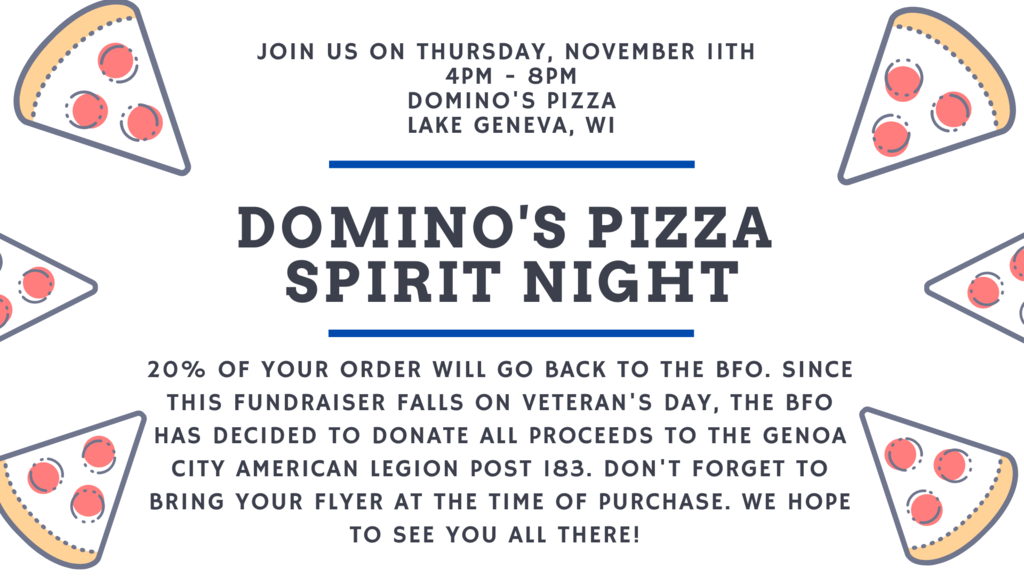 Hip! Hip! Hooray! It's the 50th Day! BES will be celebrating the 50th day of school on Wednesday, November 10. There will be many fun-filled learning activities that will have your child rocking and rolling! Students are also invited to wear 50s style clothing that day. Please do not feel you have to go out and buy anything. You can use whatever you have at home. Here are some ideas: Boys: white or black t-shirt with blue jeans (the bottom cuff rolled up), letterman's sweater, jean jacket, etc. Girls: white or black t-shirt with blue jeans (the bottom cuff rolled up), cardigan, poodle skirt, scarves, pony tails, etc.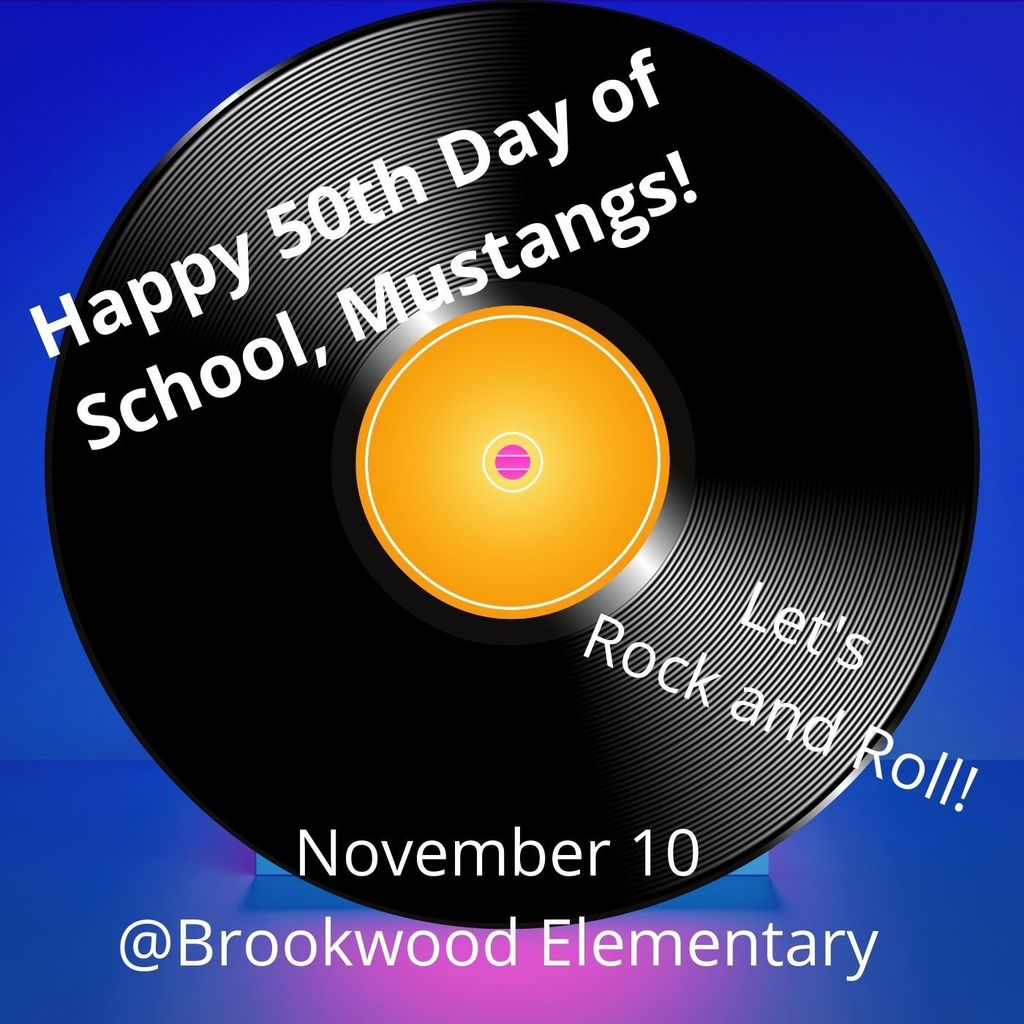 Sad to see our onsite book fair being picked up today but our online book fair is still OPEN until Sunday! So if you haven't gotten your shopping done or want to see what additional books are available online...check them out here:
https://tinyurl.com/4dd4994r
And a portion of all your purchases come back in support our school libraries!! Thank you, thank you, thank you!!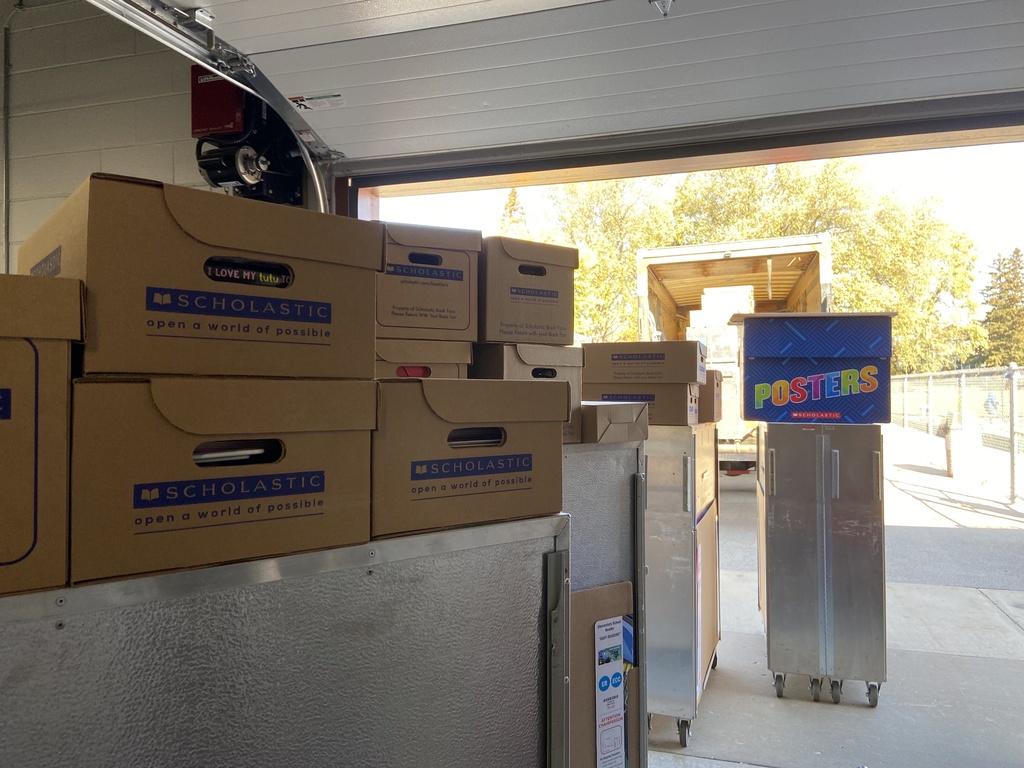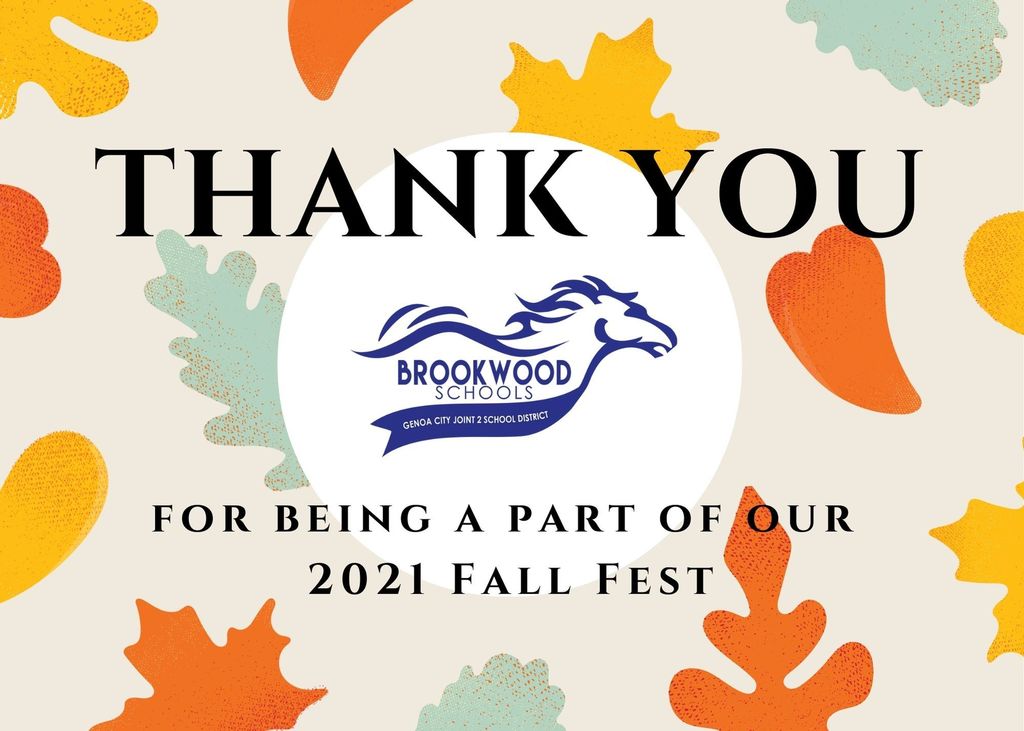 Come to the BFO meeting tonight and get a special shopping opportunity after the meeting at our BES Book Fair --- 6:30 pm at BES Multi-Purpose Room. They've got some exciting plans for some upcoming events ---- come get a say in ideas and be a part of the planning! For those of you that can't make it tonight to check out the Book Fair or were not able to get on-site to see our Book Fair during conferences....they've opened up an online portal for you to shop from that has even MORE books than what we have on-site! It is open until Sunday the 7th, so take some time to fill your at home library now!
https://tinyurl.com/4dd4994r


7/8 Art Appreciation is "Moving in Action!"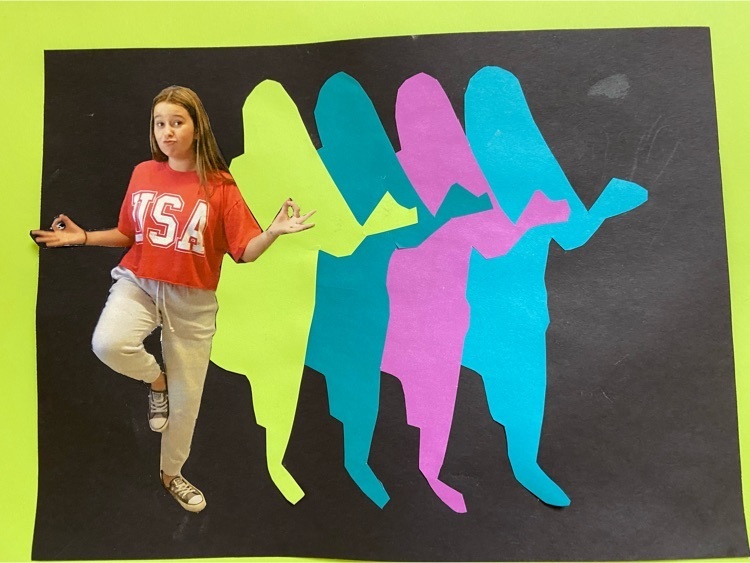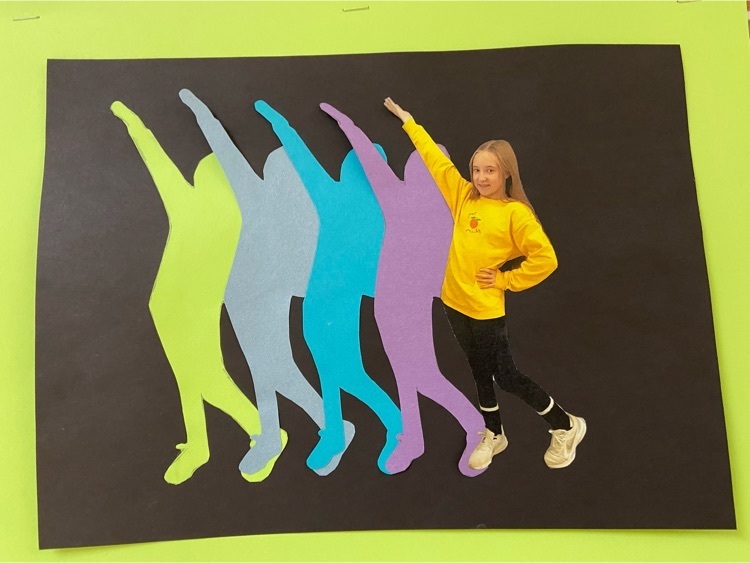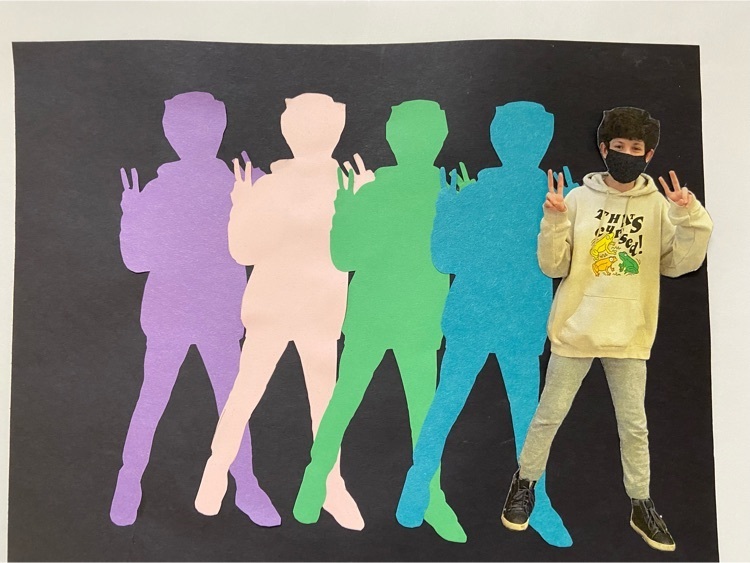 SURPRISE!!! It's Mustang Monday and we caught some kids wearing their Brookwood Blues! Kids were randomly caught wearing their Brookwood Blues today and got some Mustang Swag for showing their school spirit. Keep up your school spirit, Mustangs….and hopefully next time we will catch YOU in your school spirit attire. 😉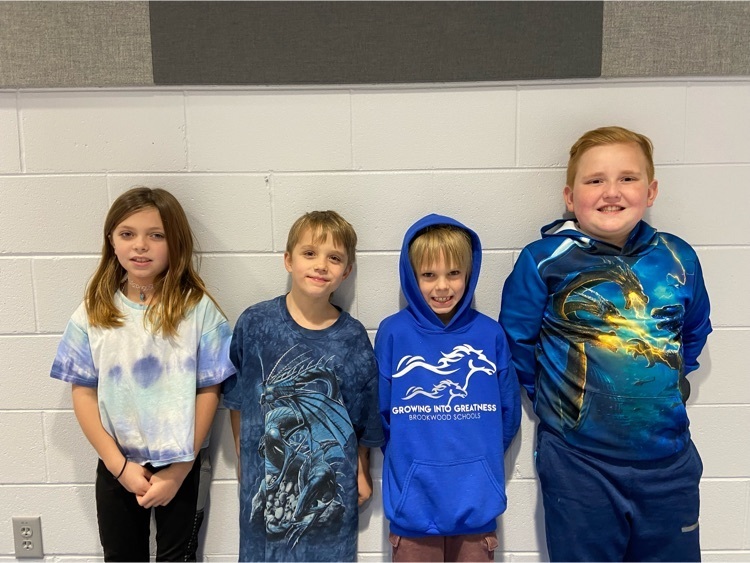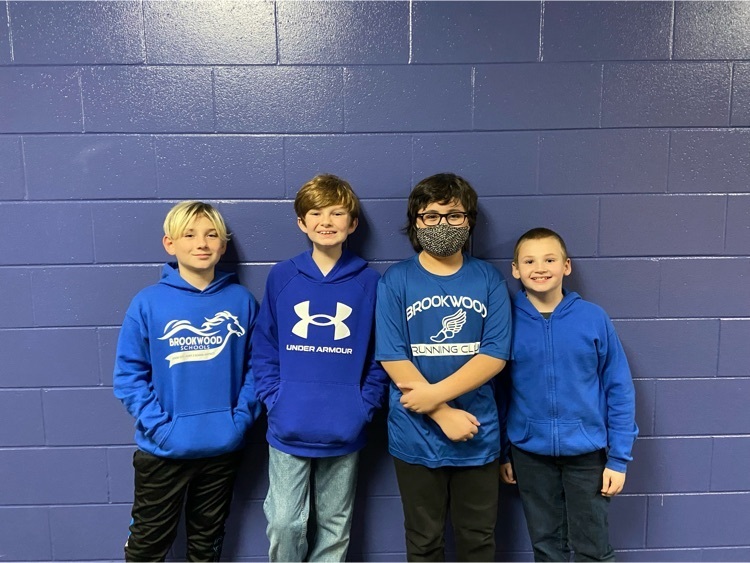 We hope you can make it to this Tuesday's BFO Meeting....and as a special treat....we will have our BES Book Fair OPEN right after the BFO Meeting until 8 pm! Come enjoy a night out at the BFO meeting and checking out the onsite BES Book Fair! It's your last in-person chance to check out the books we have on site for purchase!! Unable to make it? Scholastic just shared with us our online link to purchase books online! Did you know every purchase that's made, a portion of it comes back to support our school libraries?! What better way to give back and support our schools by filling your home libraries?!
https://shop.scholastic.com/parent-ecommerce/parent-store-2.html?fairId=4923179
Online link will be active until November 7th!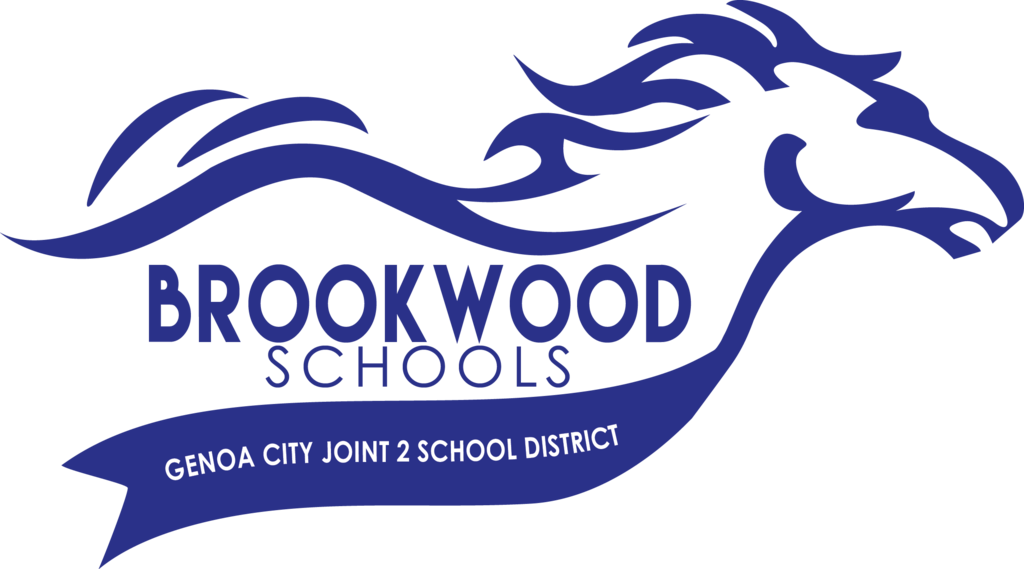 Students from the Middle School's Beginning Acting Class performed "Around The Campfire" by Debra A. Cole. "The Undertaker" by Janea Dahl was also performed. These royalty-free plays are a part of a fantastic collection of plays for kids and teens on Drama Notebook. Performances took place at Fall Fest and for the fourth and fifth graders and we hope you were able to partake in their performance!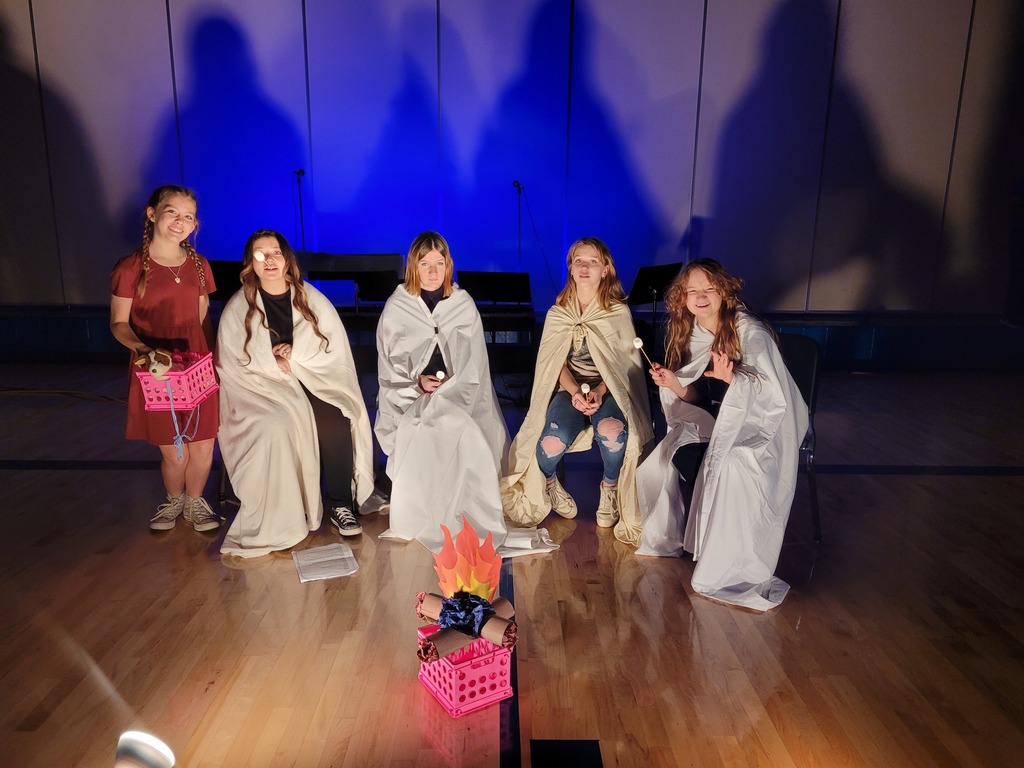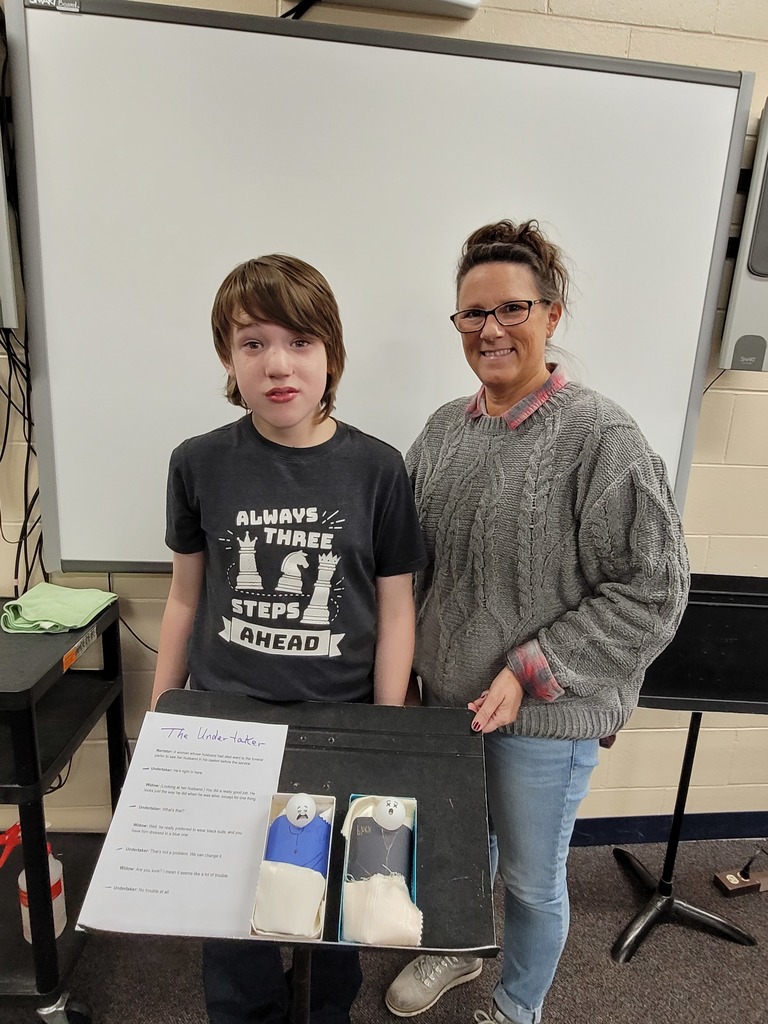 The elementary students have been busy celebrating the music of autumn. From singing Pumpkin Bones to Pass the Pumpkin, every class has enjoyed the minor sound of fall music. This week, the Kindergarteners and first graders composed their own Halloween songs, and every music class got to play boomwhackers. Ask your student what they have been up to in music!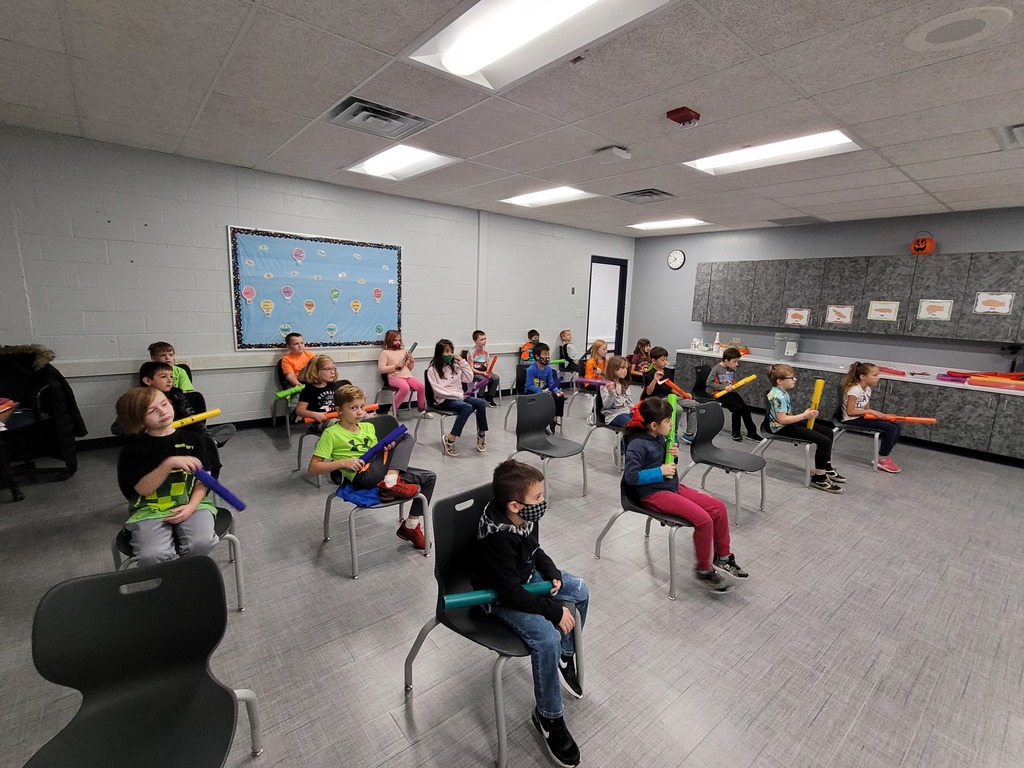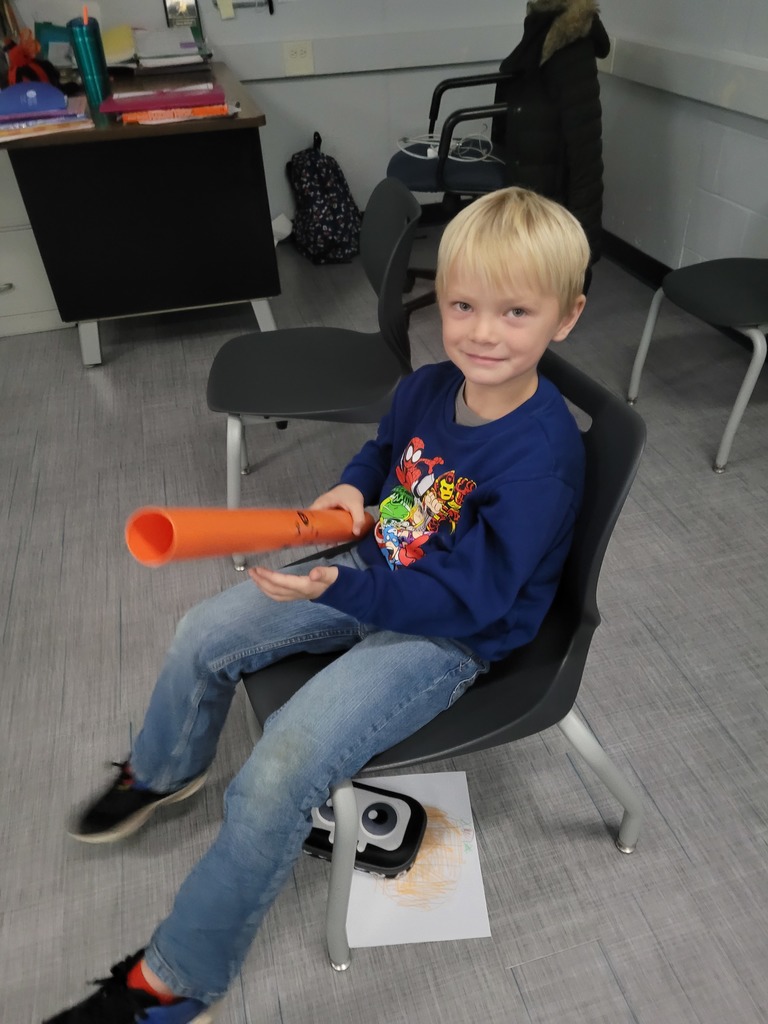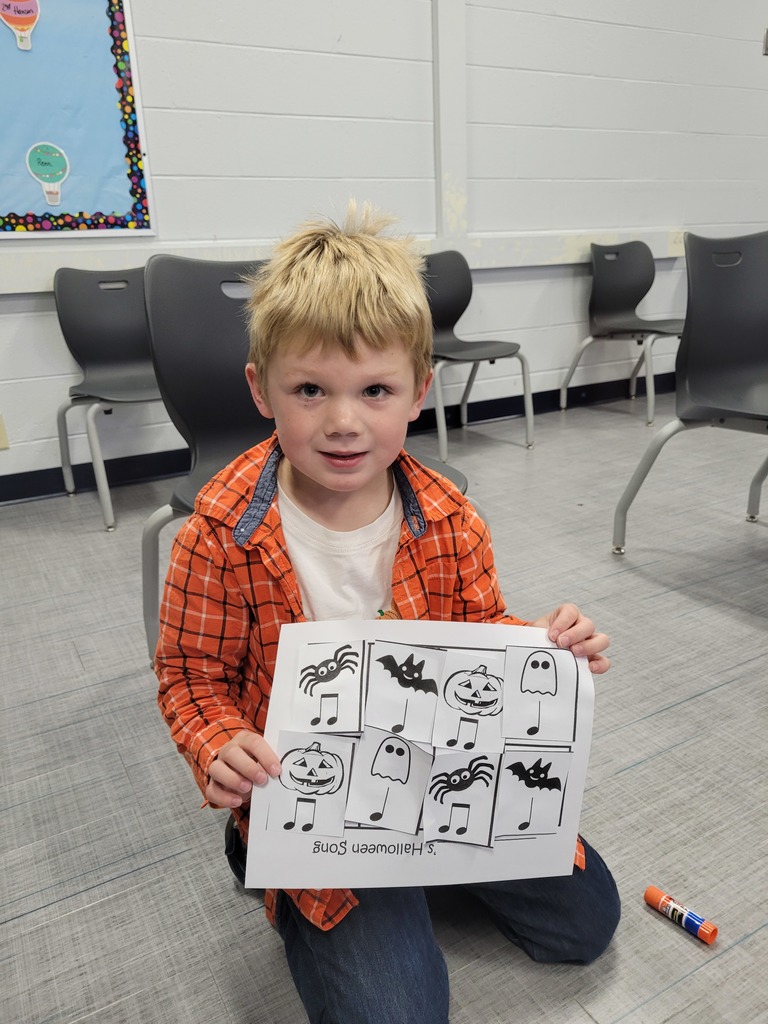 We can't wait to see who our BMS students vote has the best staff costume at BMS. Who would you vote for?!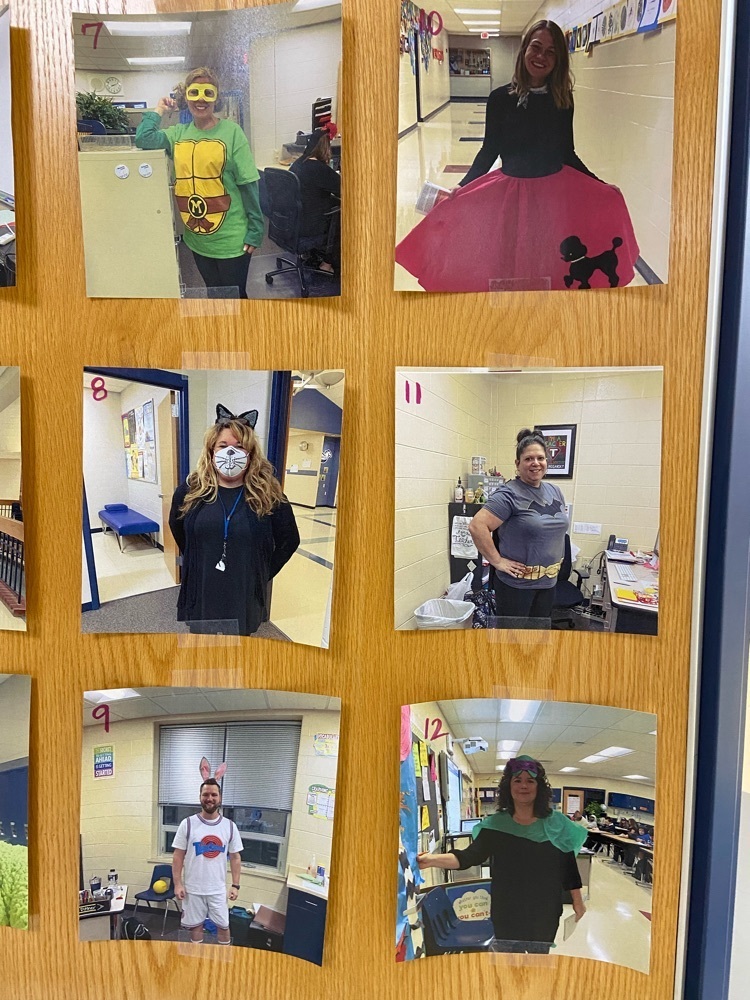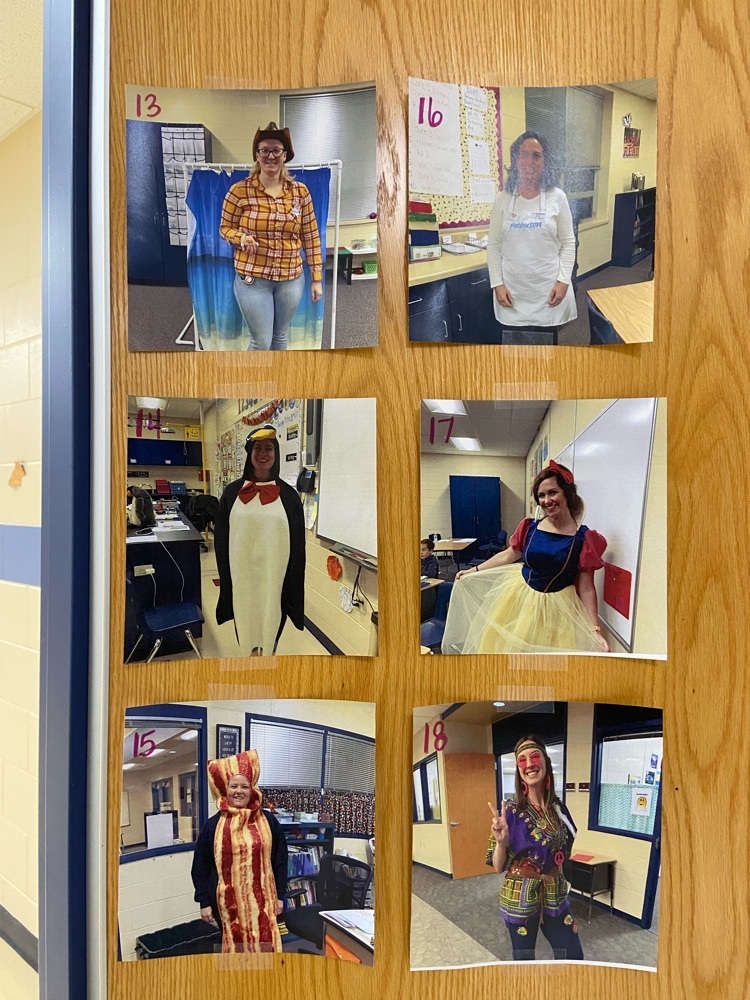 Were you at Fall Fest?! Were you costume contestant #38? If you were, please contact Ms. Mohr at
Tina.Mohr@gcj2.k12.wi.us
by the end of the day on Friday! Thank you!

It is Bullying Prevention Month! As a reminder, the Parent/Student Bullying Conversation Sheets are due to the main office in your child's school by this week THURSDAY! Of all of the Bullying Prevention activities, we believe this to be the most impactful. Thank you in advance for taking the time to discuss this serious topic with your student(s) and for your continued partnership in keeping our schools safe. Mr. Braden and Mrs. Franz
https://tinyurl.com/5n6kskz5

No School: Nov 12th // Professional Development for Staff

We need YOUR help! Support our schools by being a part of the planning of various events for our children in our schools. BFO Meeting Nov. 2 // 6:30-7:30pm // @BES Multi-Purpose Room

GCJ2 Veteran's Day Assembly: Honoring All Who Served. Onsite assembly at BMS for the public with virtual public streaming also available through our Facebook page: facebook.com/GenoaCitySchools