10 minute count down until registration!!! Did you know that EVERY child in our school district had an opportunity to be part of the works of the Glow Run?! The shapes that make up the "What Makes You Glow?!" banner were provided by students in our school district and the bags that run along the trail we're also decorated by our students!!! We have THE BEST Brookwood Family!! Thanks to our BFO for putting on this fun family event tonight! See you soon!!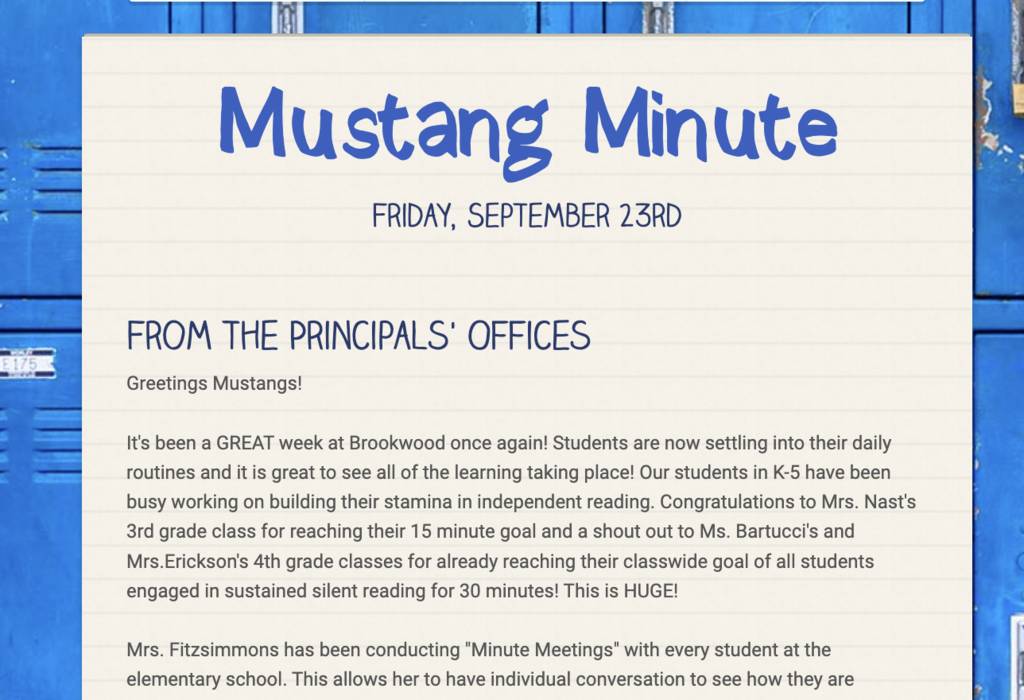 Meteorologist Marisa Woloszyn is bringing the Storm Chaser to BES on November 2nd. She will be speaking with the BES scientists about weather, weather tools, and being a weather scientist.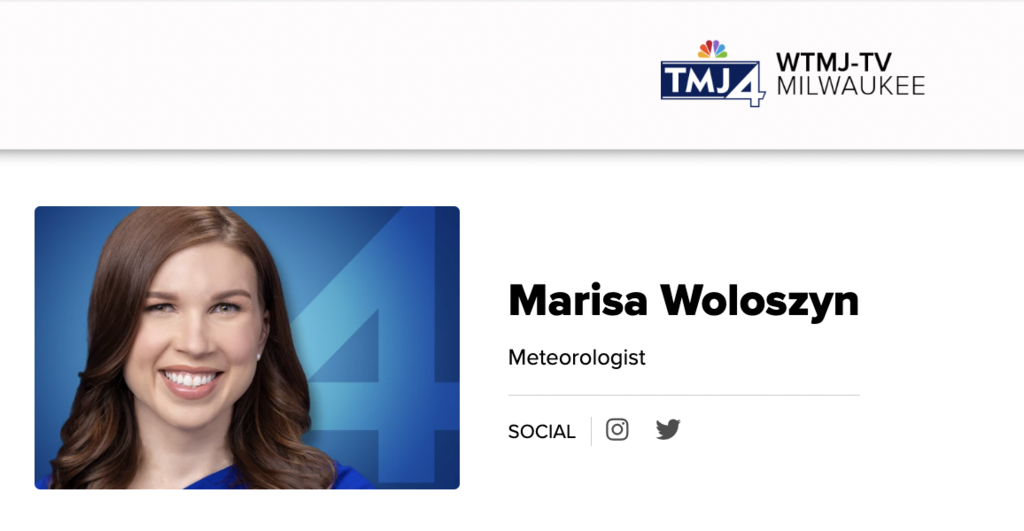 Brookwood softball is going to have a busy week next week. We have rescheduled both of our games that were rained out. We will be playing Randall at home on Monday, September 26th, and Riverview at Riverview on Wednesday, September 28th. We also have a game Tuesday at Trevor-Wilmot. We appreciate your flexibility during this rainy softball season and hope to see you there cheering on our Mustangs!



Upon the arrival to the Riverview softball diamonds, Coach Metcalf was notified that Riverview has canceled tonight's softball games.


Students in 7th/8th photography elective class took photos of the Brookwood garden at the middle school. Students were learning methods on how to get in close to their subject matter. They even were able to photograph a butterfly!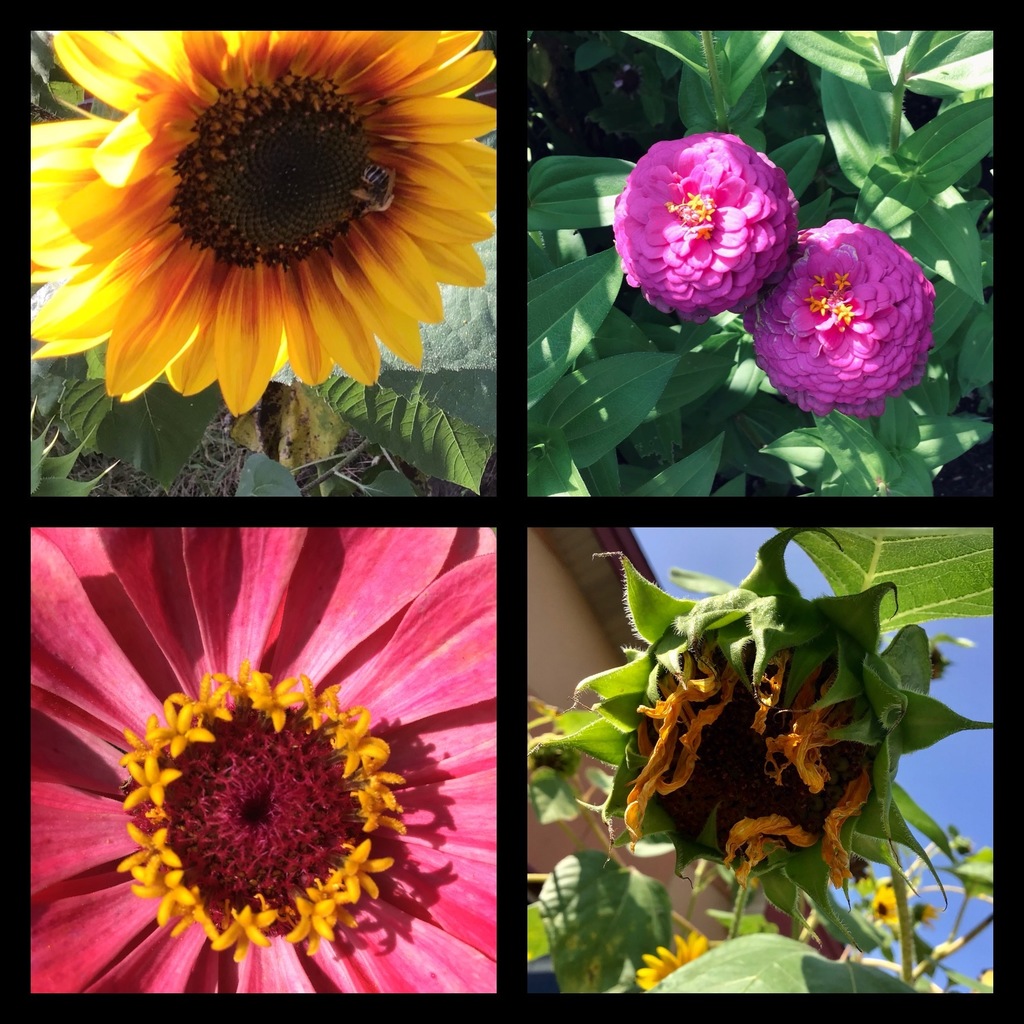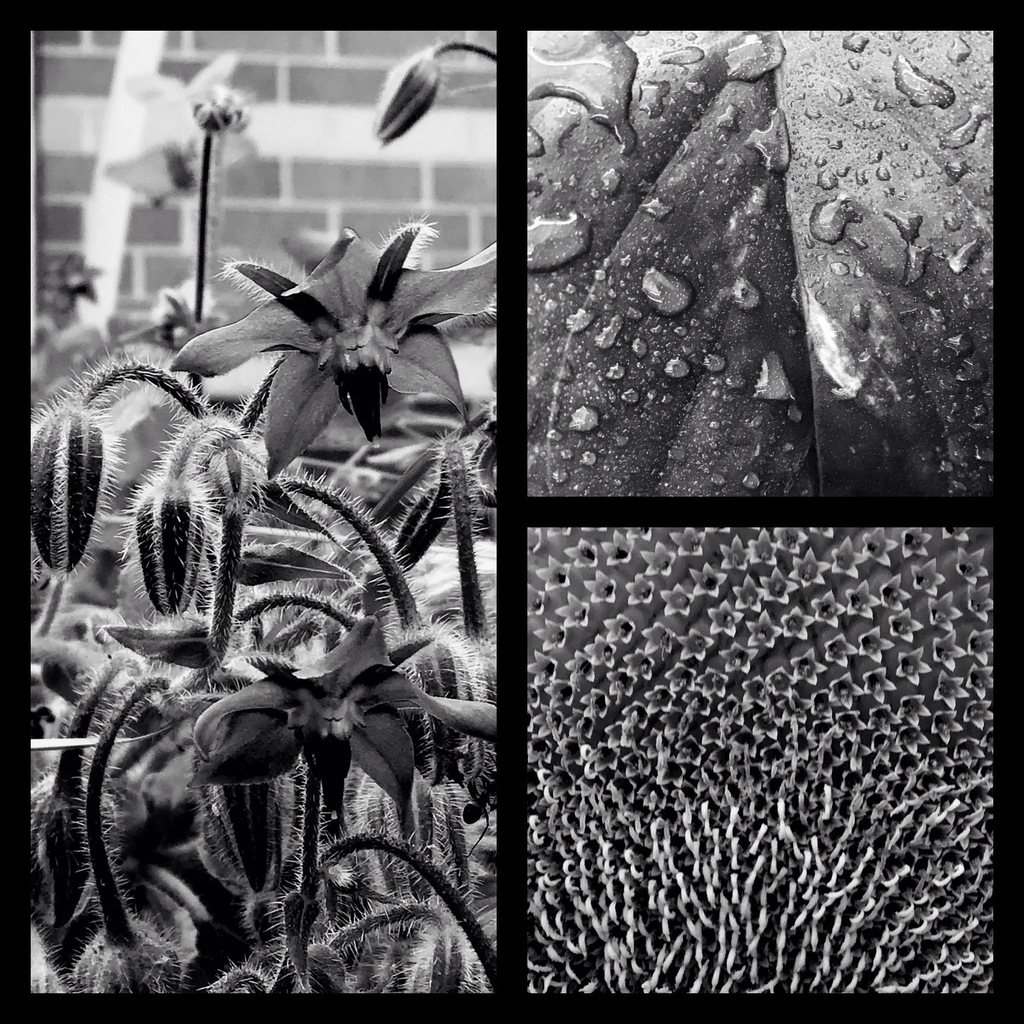 Have you downloaded the FREE box top app and scanned your receipts in yet? Wellll...this is the week to do so!! It is DOUBLE box top week and every scan helps our BFO get closer to its goal....It is a FREE and easy way to help support our BFO but simply scanning your receipts or emailing them in if you do curbside pick up!

Brookwood Schools' Annual All School Gold Walk. Did you know that September is Childhood Cancer Awareness Month?! Wear gold or yellow to school on 9/30. All K-8 students will participate in our Pediatric Cancer Awareness Walk. Donations are accepted but not required and all proceeds will be supporting local families affected by childhood cancer by being given to Kisses from Keegan and Friends (a local non-profit organization that supports local families affected by childhood cancer). *see flier or contact the building administrative assistants for more information*

Last week, the middle school's health class learned about the health benefits of potatoes. The class was able to go outside and harvest potatoes that last year's winter sowing class planted in a pot. They learned about an amazing Swedish technique that can be done on anyone's patio.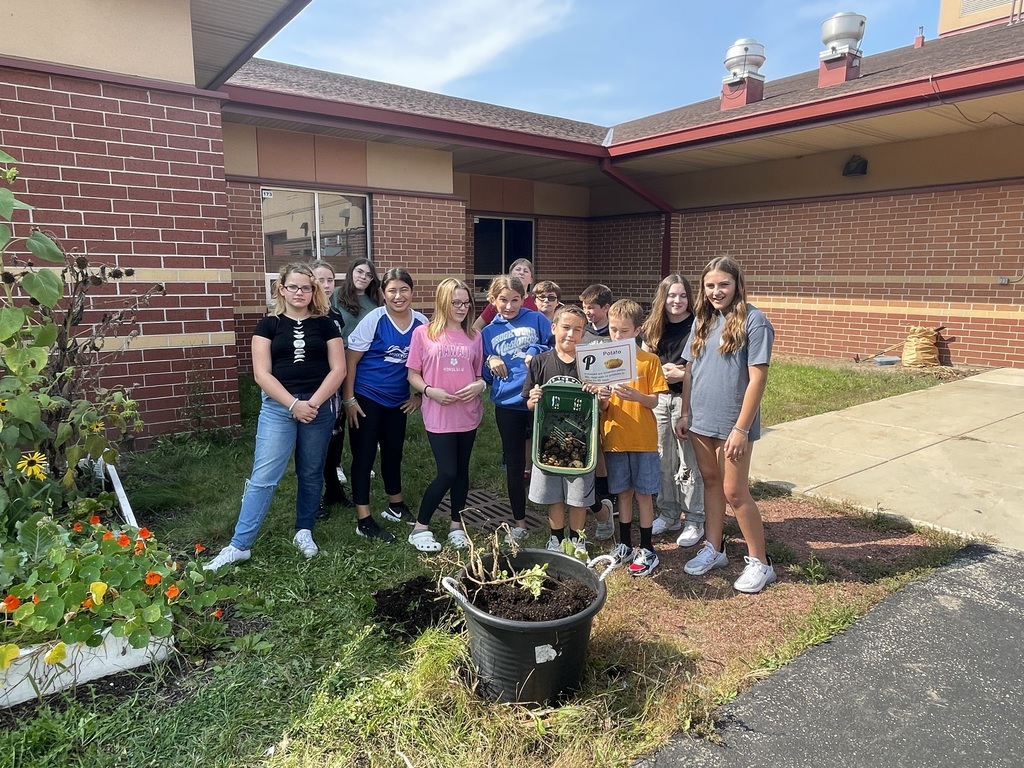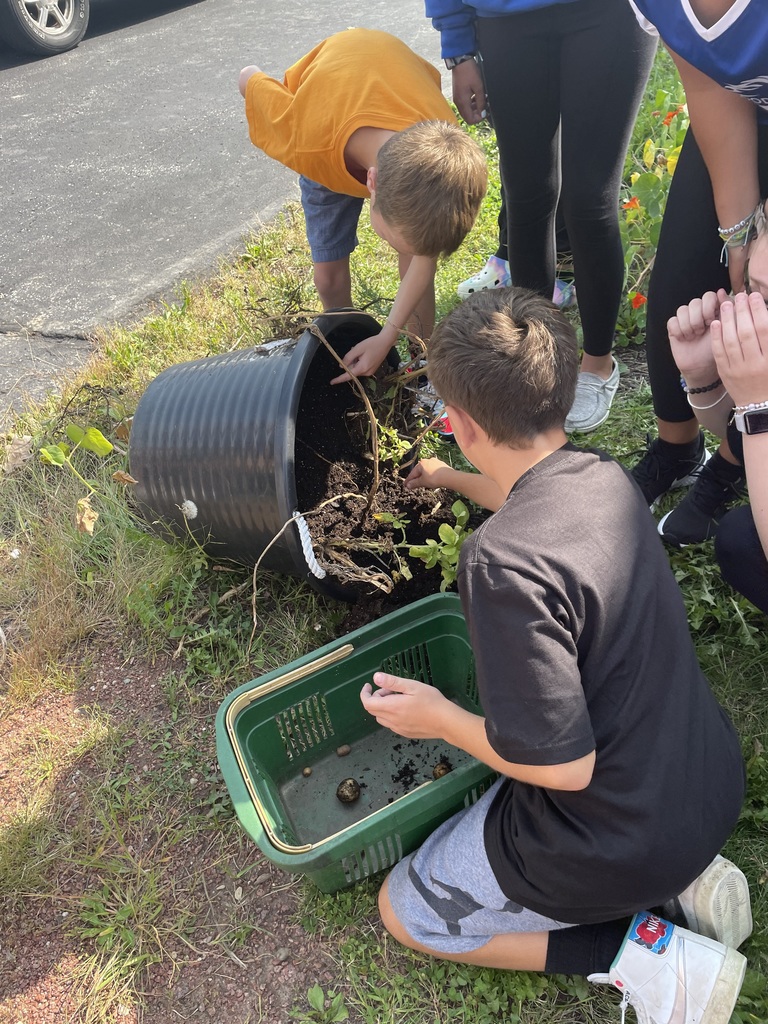 The 4K AM and PM students have spent the past week exploring apples. They exercised their finger muscles by poking toothpicks into apples, writing/ drawing in applesauce and putting pom-pom apples on the apple tree with tweezers. They listened to/ read lots of apple stories. They sang apple themed songs to help practice their classmate's names and counting. They had an apple stand in their dramatic play area which sold pretend apple pies, donuts, cider, and juice. In their sensory table, students practiced scooping and transferring with dry oatmeal, foam apples, pie plates, and spoons. They also practiced using their sense of taste and tried different colored apples. Then, 4K students used a graph to see which color was their class favorite. If you think that is awesome, wait until you see what they do next week with apples!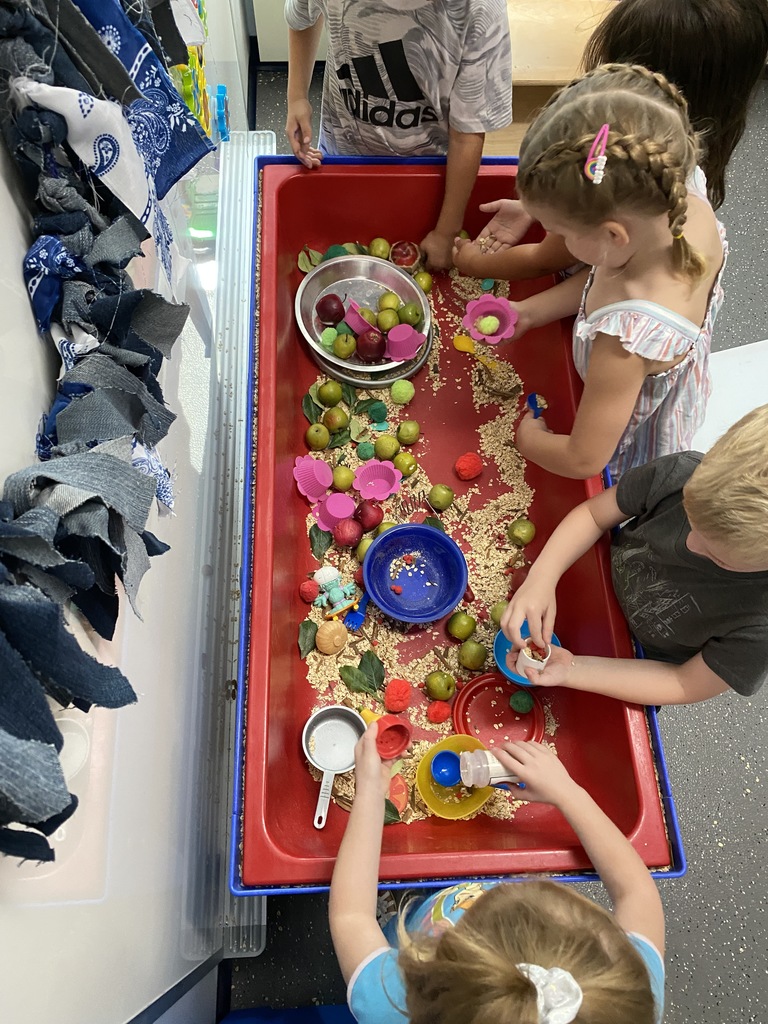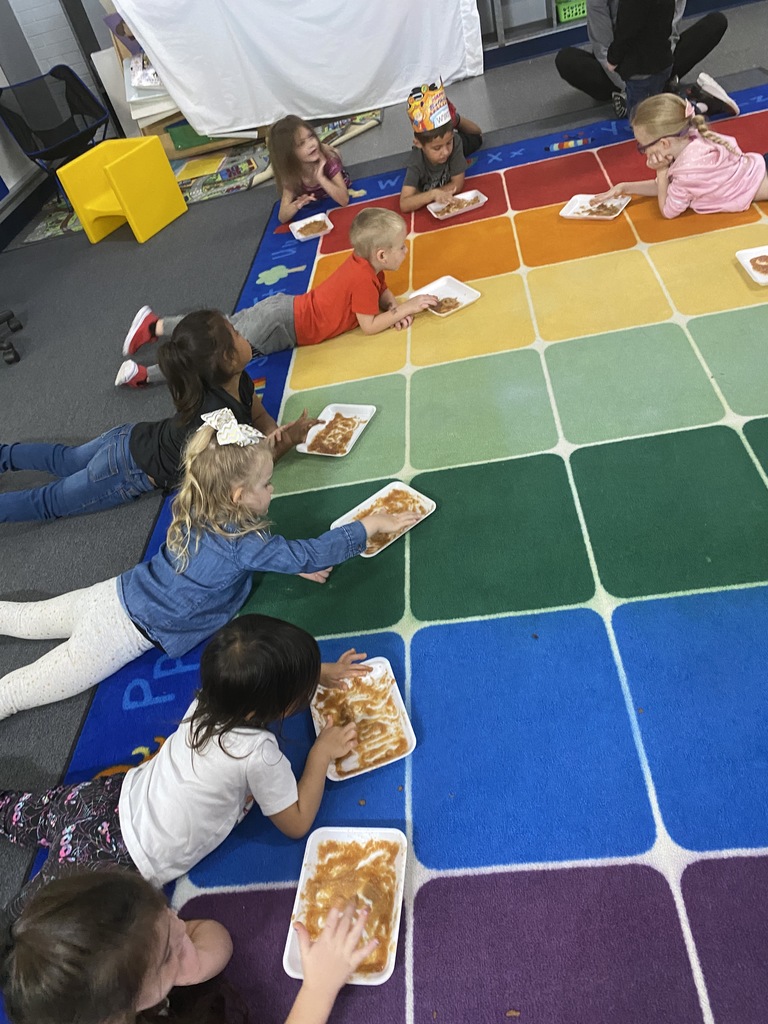 Another great day at camp for our 6th graders!! Tonight is their late night and we can't wait to hear all about their experience at Camp Wonderland. Parent's....don't forget---no school for our 6th graders tomorrow!!

Did you know that today, September 15, is international Dot Day!! Brookwood K- 3 artists celebrated DOT DAY in the art room! Dot Day is a global celebration of creativity, courage and collaboration inspired by the book "The Dot" by Peter H. Reynolds.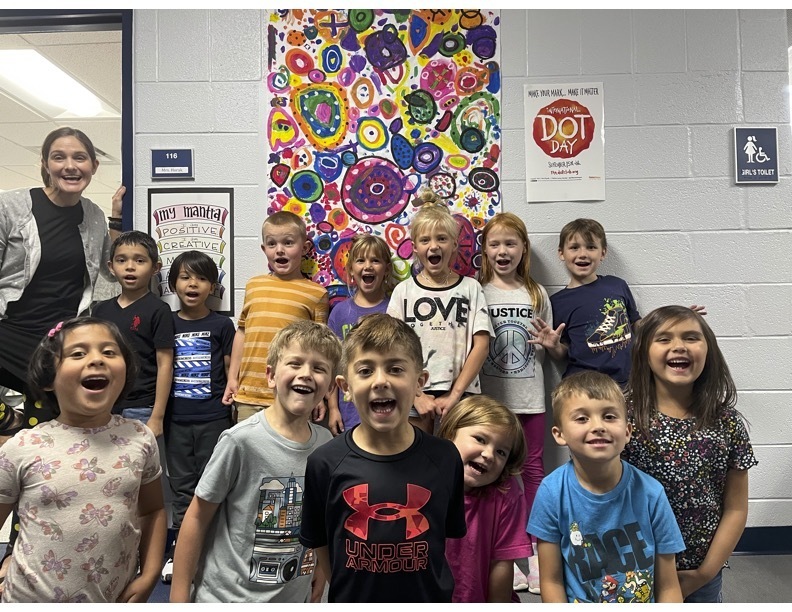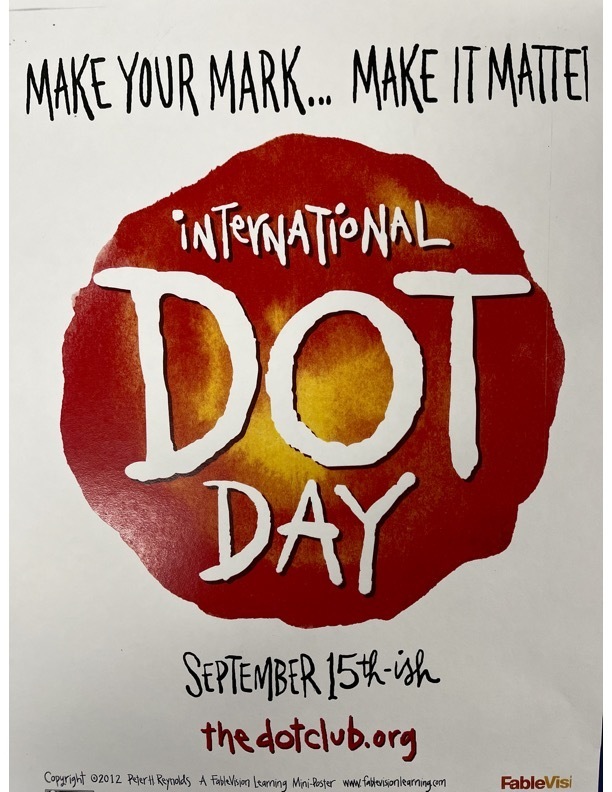 The BFO online school spirit wear store is officially open! The online store will be open until September 18th, 2022. All orders will be delivered to The BFO for distribution . Orders will be ready 2-3 weeks after store closes. USPS Shipping option available at check out as well.
https://pfi-fashions.printavo.com/merch/brookwood-bfos-piritwear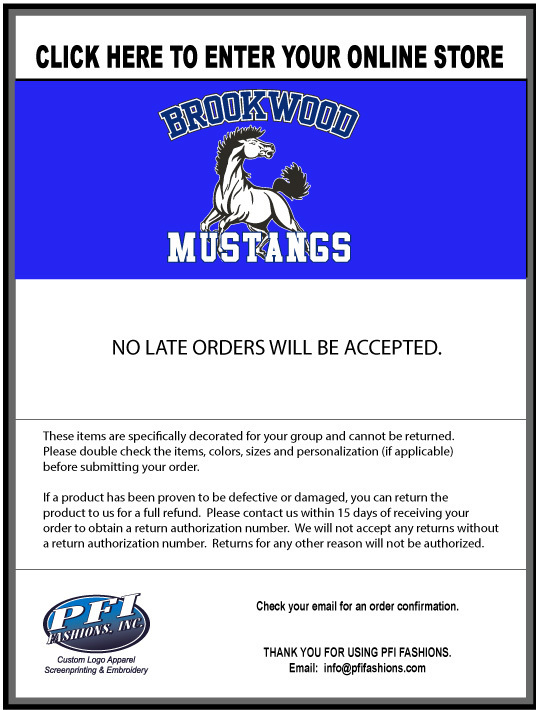 GCJ2 Fitness Room --Open to the Public-- Tuesdays and Thursdays 6pm-8pm Cost: FREE Open to all 16 and Older. Those under 16, must have a parent present at all times in the fitness room. Enter from BMS front doors Questions? Call the middle school office at 262-279-1053 The Genoa City Joint 2 School District is proud of its partnerships with our community and is excited to offer community personal wellness gatherings for our community members at our Brookwood Elementary School (BES) and Brookwood Middle School (BMS). These classes are led by independent wellness leaders but are held onsite in our facilities. For more information, please find the contact information on each post.

Hello, Brookwood families! Unfortunately, today's softball games have been postponed due to the field conditions after so much rain. Students will be dismissed at 2:40pm with the rest of their classmates. Stay tuned for a make-up game announcement! Thanks! Coach Metcalf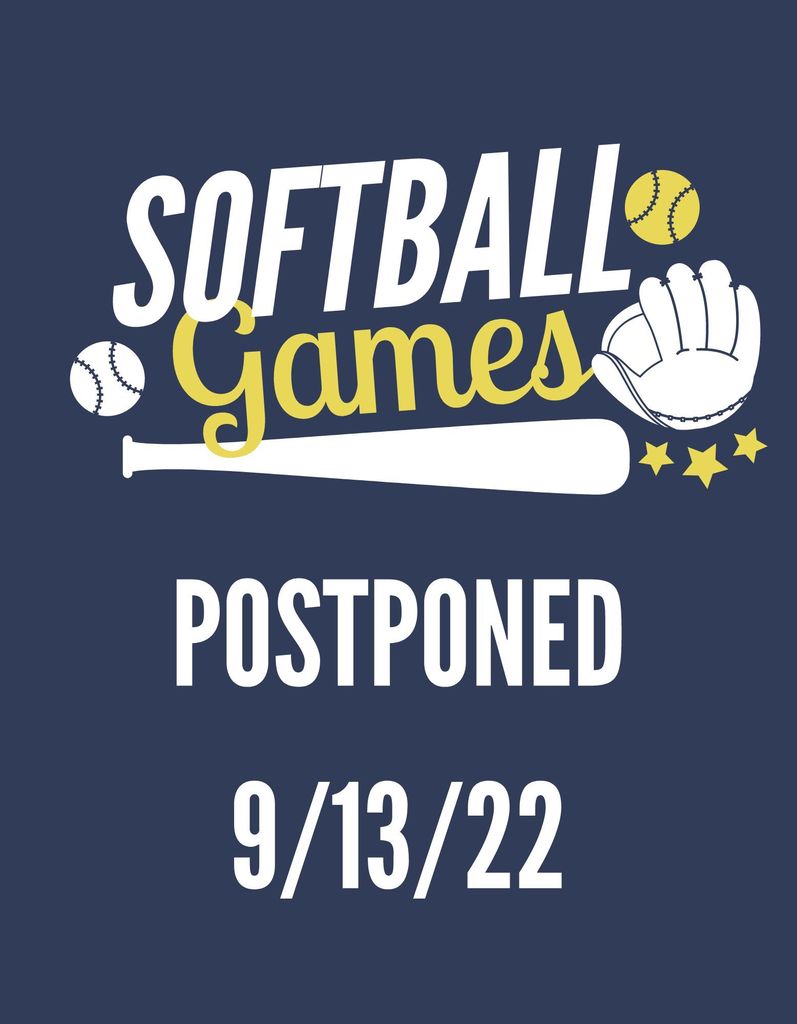 We need YOUR help to help us GLOW IT UP!!! We wouldn't be able to have the events we do without YOUR help. Please consider volunteering or donating to our upcoming BFO Glow Run on Friday, September 23rd at BMS ---Open to ALL Brookwood Families! Please consider signing up to volunteer at this event if you are able to.
https://www.signupgenius.com/go/9040E44AEA629A7FD0-glow
Please consider donating some delicious snacks for this event if you are able to.
https://www.signupgenius.com/go/9040E44AEA629A7FD0-glow1
Thank you all so much for continuing to support the BFO events!!

This coming Saturday, we ride our bikes to support those Brookwood students with diabetes! Please remember to sign up online, but, we will have registration just before the ride at 9. The Hunters Ridge Ride is for younger children who cannot manage the trail ride. That starts at 10. Hot dog lunch at 11. If you cannot ride that day, please consider pledging or gathering pledges and ride your bikes when you can. Donations are taken until September 30th. Hope to see you! The weather is looking good so far! Questions? Contact:
MaryEllen.Kanthack@gcj2.k12.wi.us