Ohhhh.....you knowww....just our 6th, 7th, & 8th grade bands getting ready for the Badger Homecoming Parade!!! #MustangProud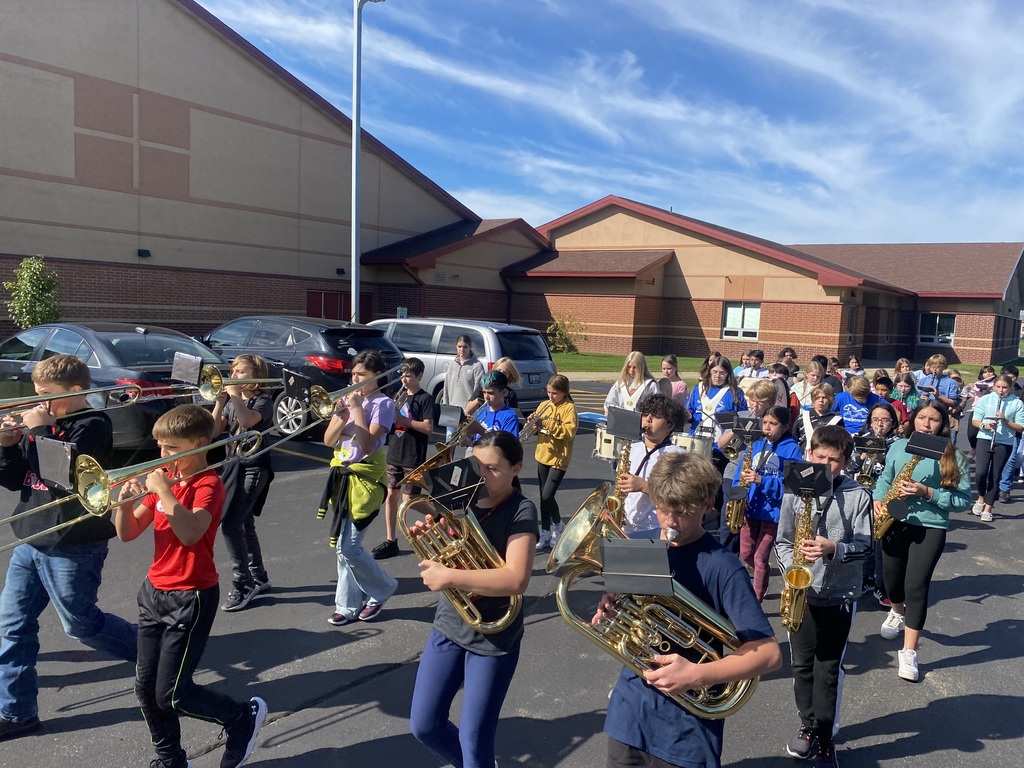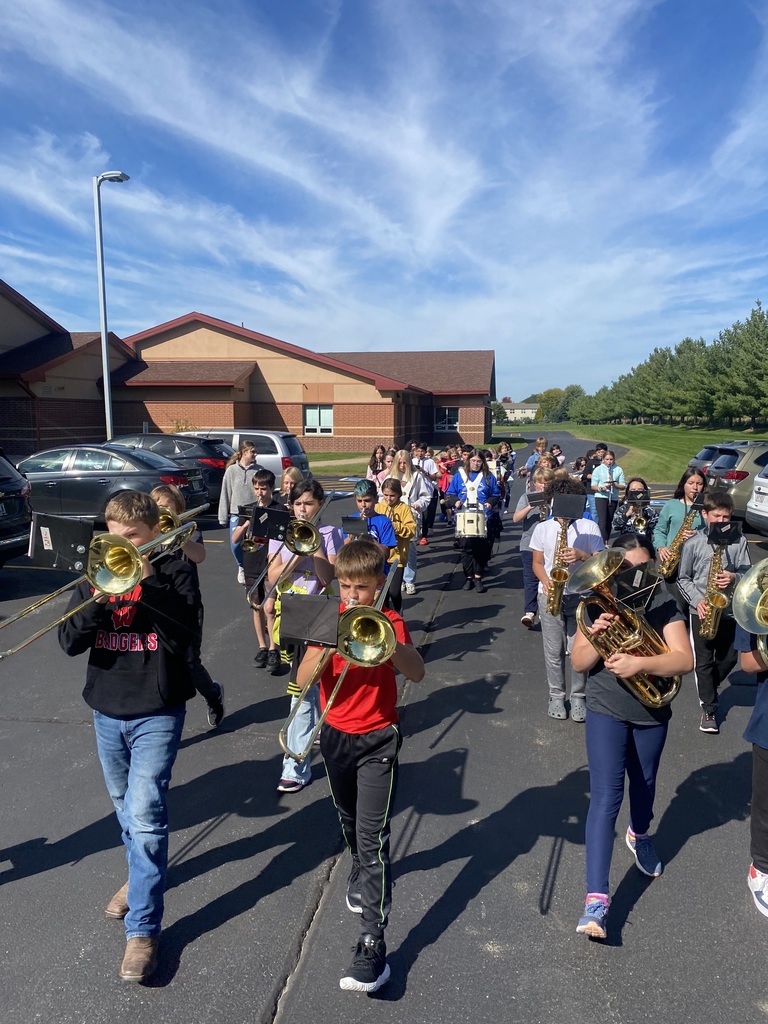 BMS 6th-8th grade Girls' basketball starts on Thursday! Practice runs from 2:45pm to 4:15pm. You must have a concussion form on file in order to participate. Questions?
Jess.Metcalf@gcj2.k12.wi.us

It is Wisconsin School Board Appreciation Week! We are so thankful for our school board members here at Genoa City Joint 2. Their commitment and dedication to our schools continue to help us all Grow into our Greatness.

Gold Walk pictures are on Facebook:
https://www.facebook.com/GenoaCitySchools
SO many shoutouts of thanks!! Thank you to all the parent volunteers that came out for this event. Thank you to Officer Bappert and Chief Balog for getting some amazing drone footage! Thank you to Dousman transport for getting our elementary students to the middle school and back to the elementary for this District wide event. Thank you to all the students and staff for making this activity so successful. And...thank YOU for your donations!! All monies donated will be given to Kisses from Keegan & Friends --a local non-profit organization that supports local families affected by childhood cancer. Our Brookwood Family is THE BEST!!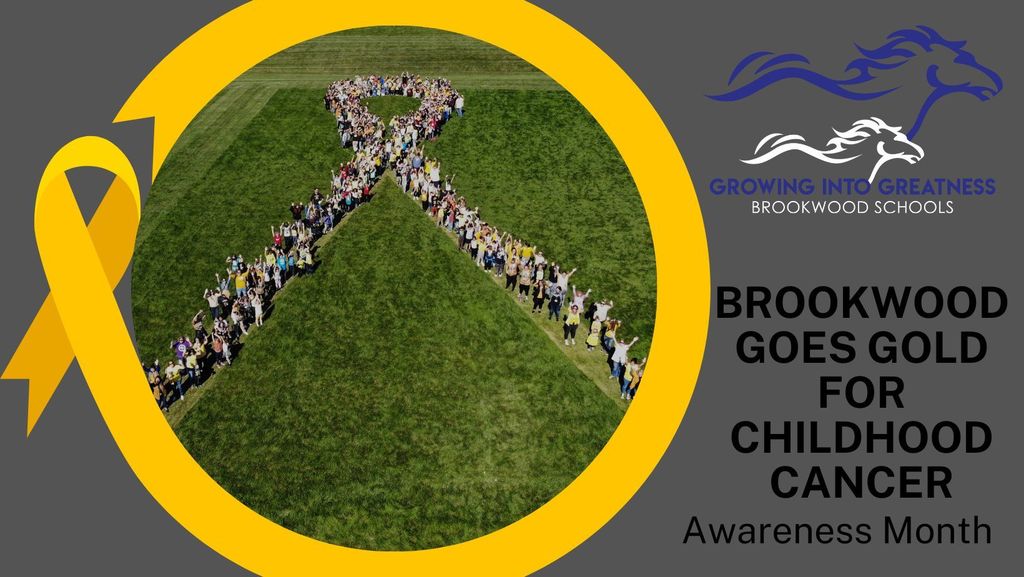 Wednesday, October 19th is Unity Day. We at GCJ2 will be wearing orange to stand against bullying and unite together for kindness, acceptance and inclusion!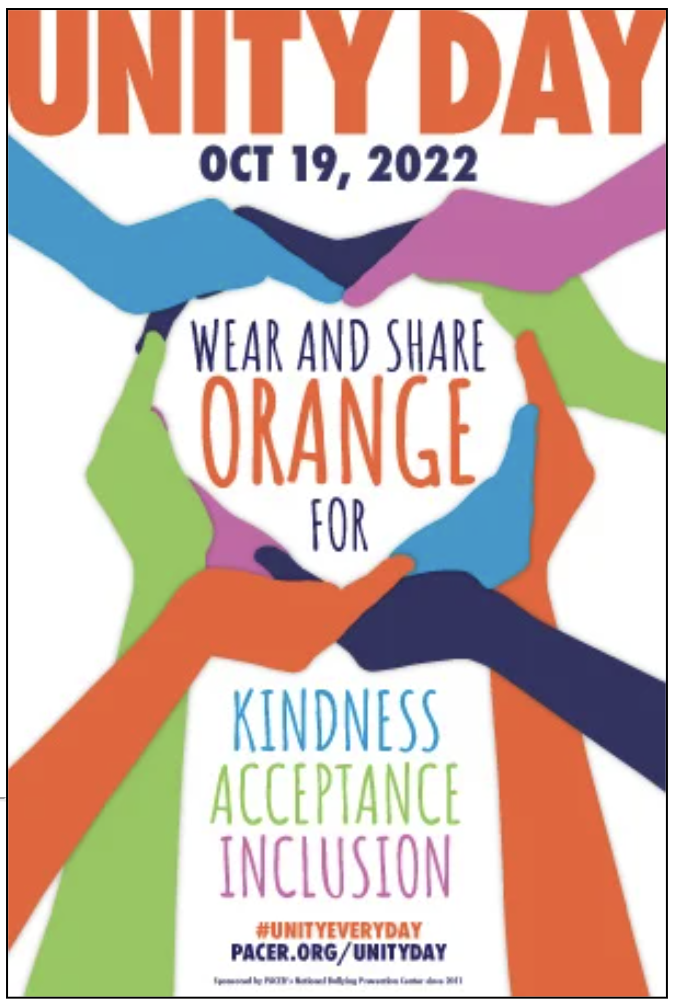 Show your pump pride!! During the month of October, 2 cents per gallon on pumps 11 and 12 will be donated to our schools!

 Flier info:
https://tinyurl.com/2cu24pxu
HUGE thank you to our sponsors: Dave & Jan Laurine (Genoa City Travel Center: Mobil) , Erin Weber (Moving With Erin Weber REMAX Plaza licensed in Illinois and Wisconsin) and Stateline Stickers for your continuous support in our schools.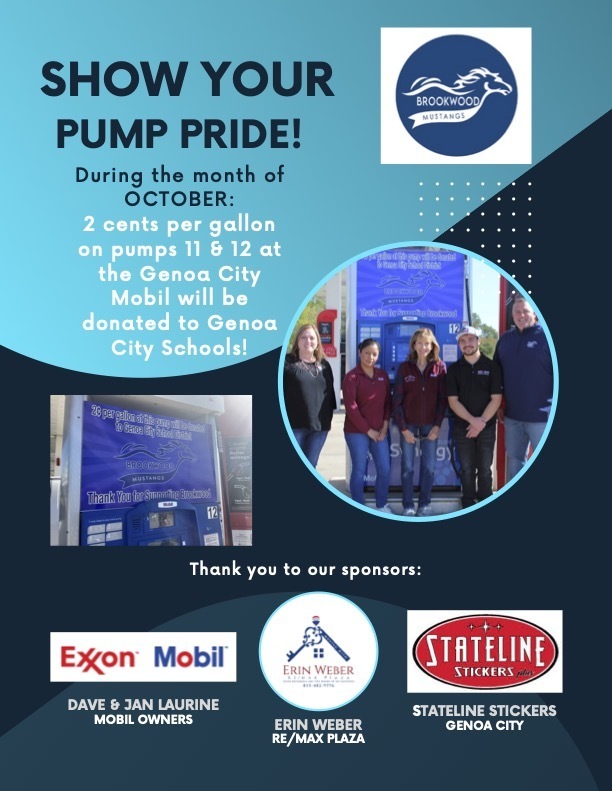 We hope to see you at Fall Fest on Oct 22nd from 12-3 at BMS. We are still looking for trunks for the trunk or treat...don't forget that if you host a trunk, admission is free for your entire family. For more info contact
Tina.Mohr@gcj2.k12.wi.us
LAST CALL for Fall Fest Swag! Store closes TONIGHT at midnight. Order here:
https://tinyurl.com/mw76kuyn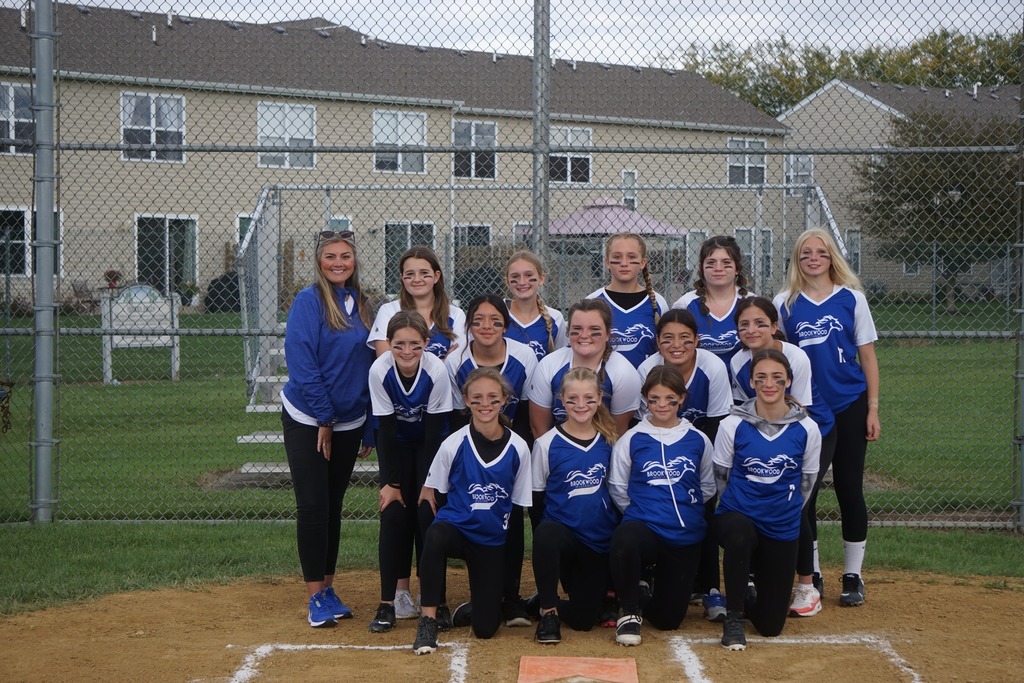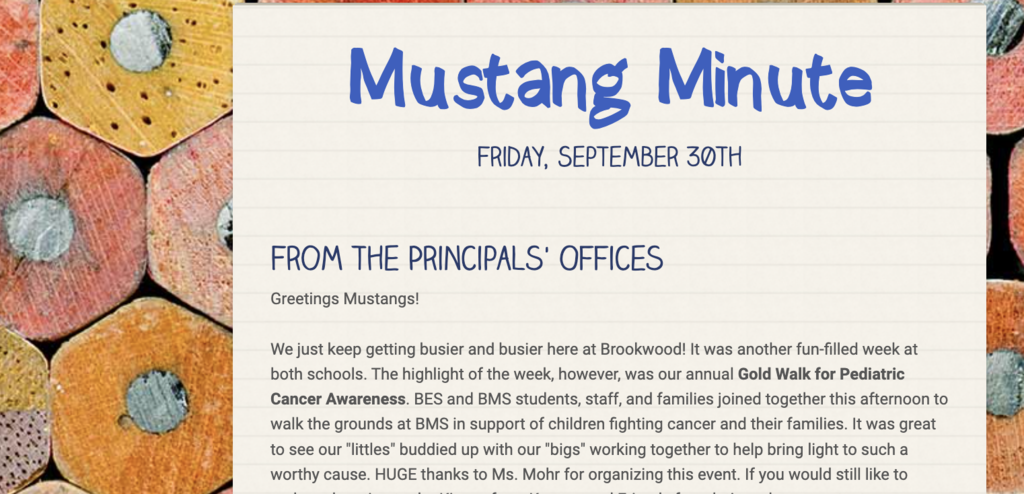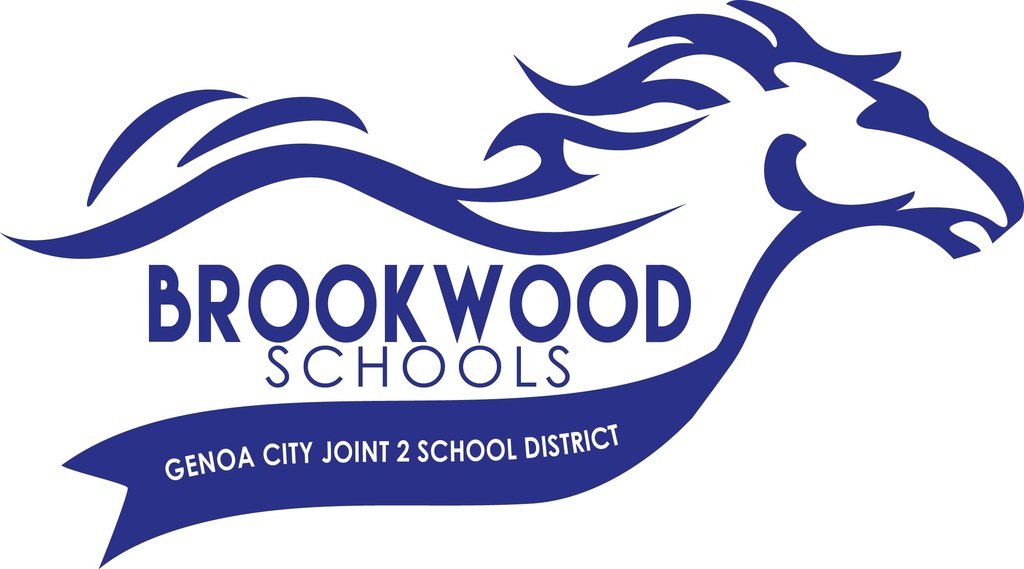 What a GREAT first week of our Mustangs Playgroup (open to all children not in school — ages 3-4) This group works with children on developmentally appropriate activities in the areas of fine motor and social emotional development through peer play. We are so excited to work with our youngest and newest Mustangs in our building!! Interested in joining the group? Please contact Mrs. Brunning our Early Childhood Education Professional.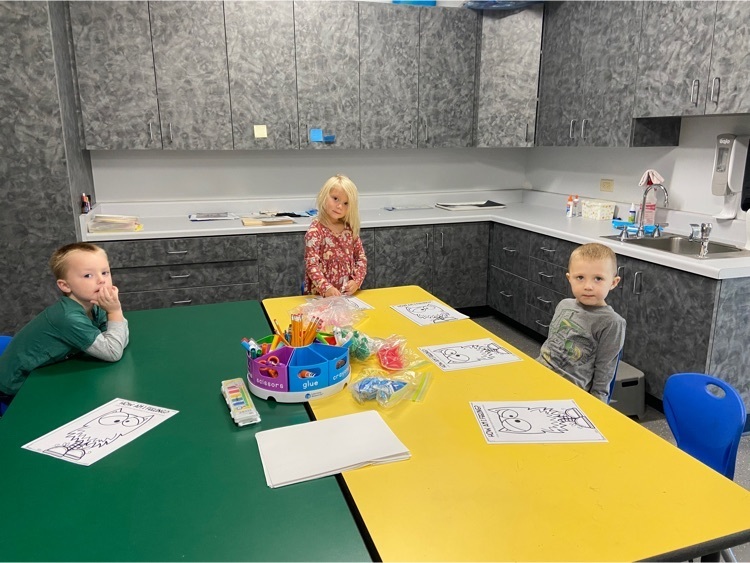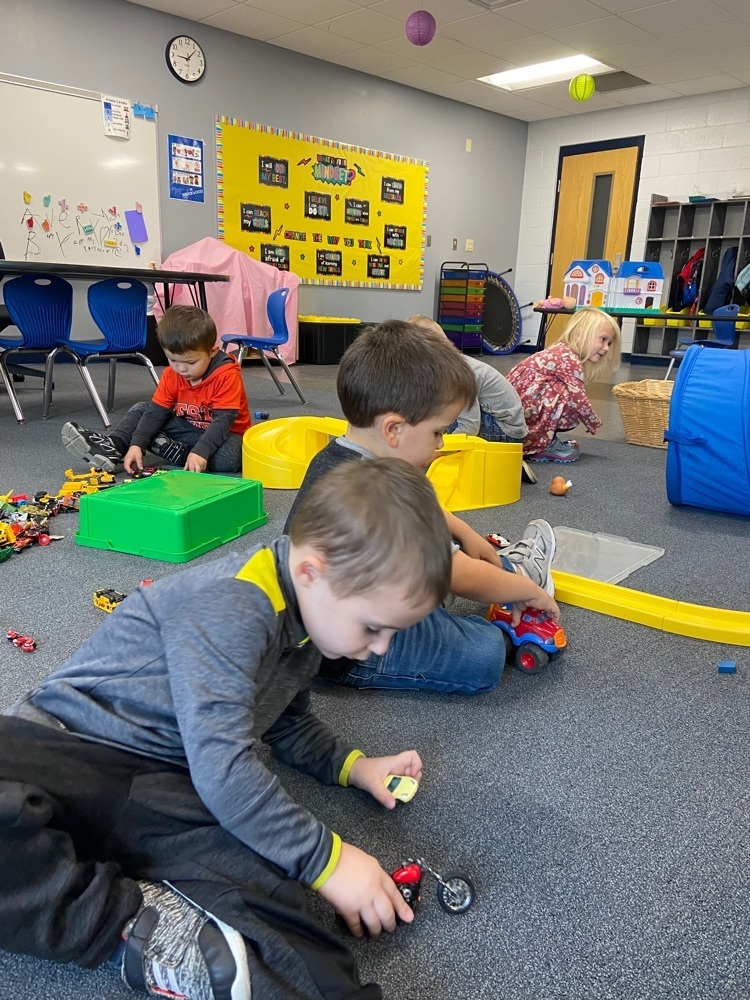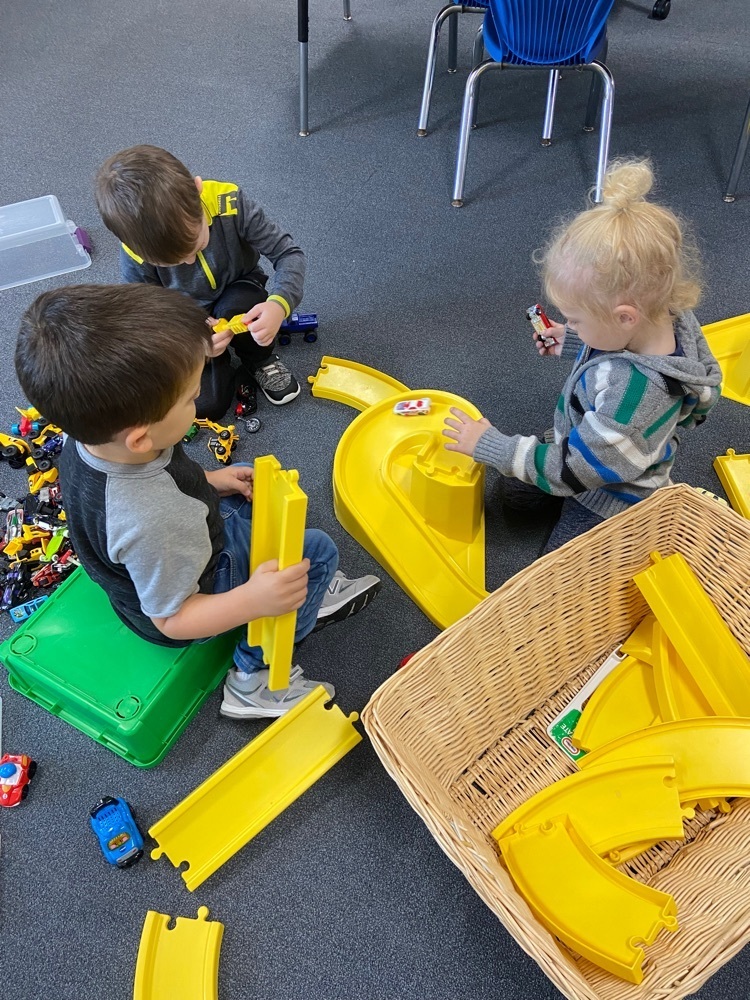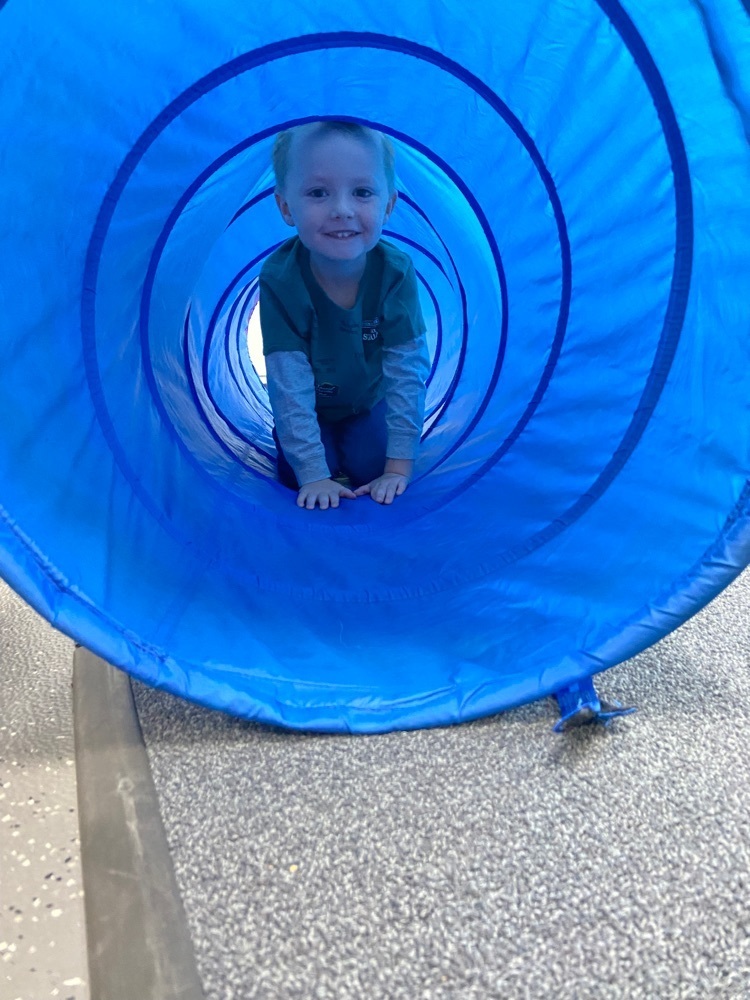 So proud of our Brookwood Bands!!! Did you know that our 6th, 7th, and 8th grade bands are all marching in the Badger Homecoming Parade? Today they joined their forces and practiced as a whole group. Way to make us #MustangProud!!! We can't wait to see you all perform in the parade!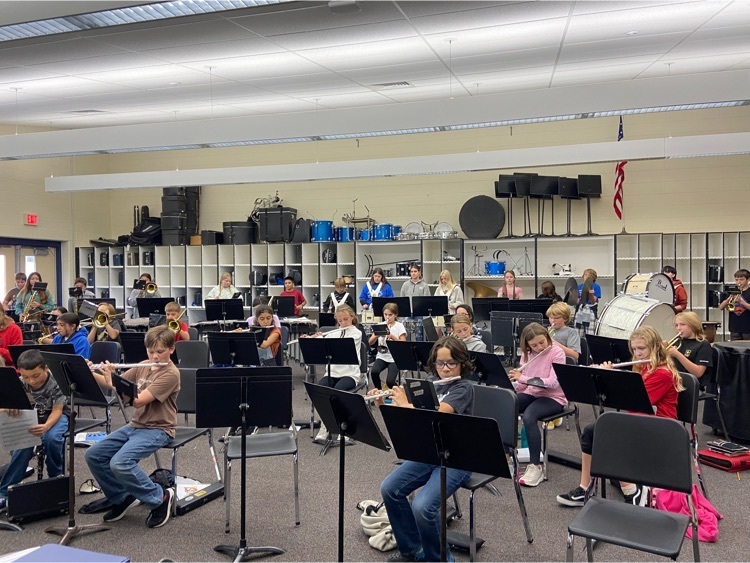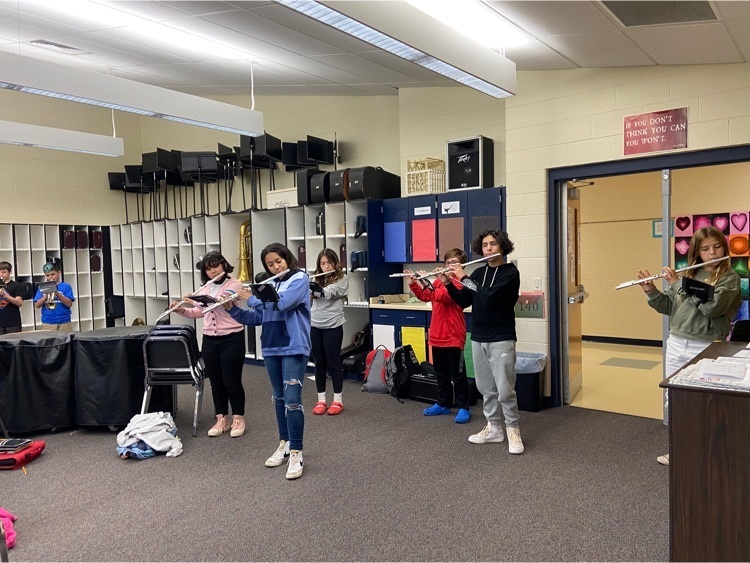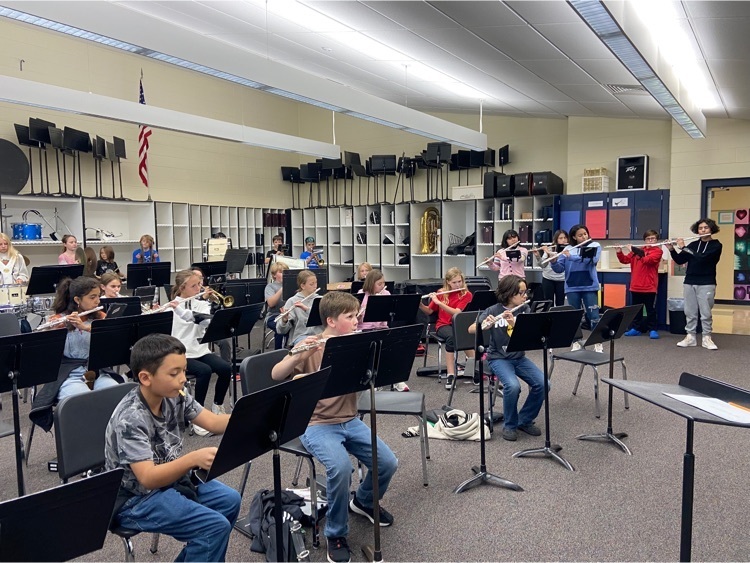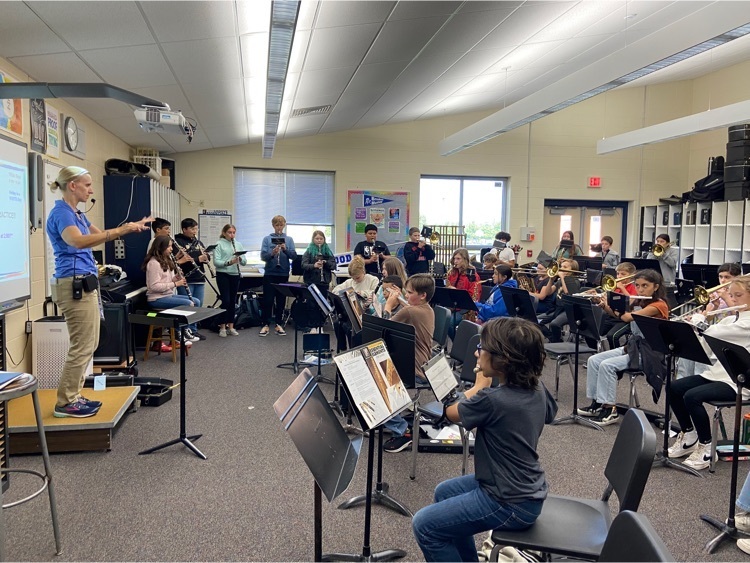 We are SO excited to celebrate Badger High School's Homecoming Week with our own Spirit Week Dress Up Days!! We love watching our Brookwood Alumni celebrated this week as they continue to grow into their greatness and want to join in on the fun! Dress up days are for BOTH schools! Show YOUR school spirit by joining in on the fun!! Monday (10/3) Favorite Sports Team: Wear your favorite team attire Tuesday (10/4) Tie-Dye Tuesday: Wear your most colorful tie-dye Wednesday (10/5) Wacky Hat/Wacky Hair Wednesday: Get creative with your crazy hair or hat Thursday (10/6) Pajama Day: Wear your pajamas to school Friday (10/7) Mustang Fan Friday: Wear your favorite Mustang gear

No School - October 10, 2022 Professional Development Day for Staff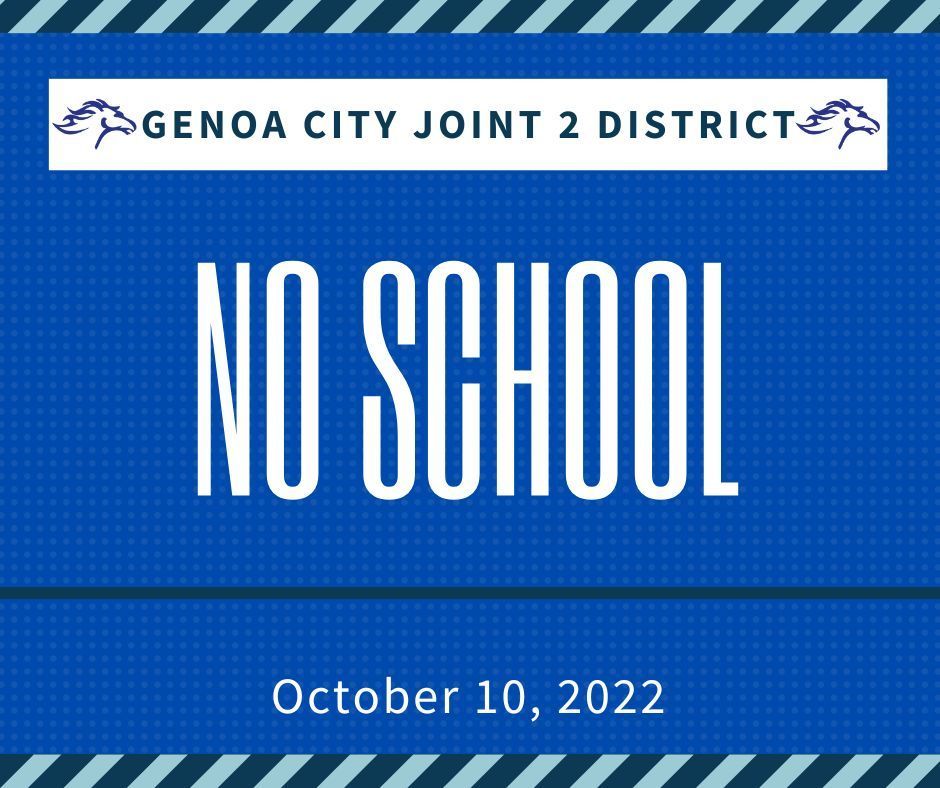 October is Fire Safety Month. We are excited to be partnering with the Bloomfield/Genoa City Fire & Rescue Team on educating our students at all grade levels about fire safety. We are excited to welcome our firefighters to BES on Oct. 13th and BMS on Oct. 14th! This year's slogan from NFPA is "Fire won't wait, plan your escape." Students in all grade levels will enjoy a special presentation about the ins and outs of fire safety and also have the opportunity to check out an ambulance, fire engine and various safety gear. HUGE thanks to the Bloomfield Genoa City Fire and Rescue for partnering with us to keep our students and families safe!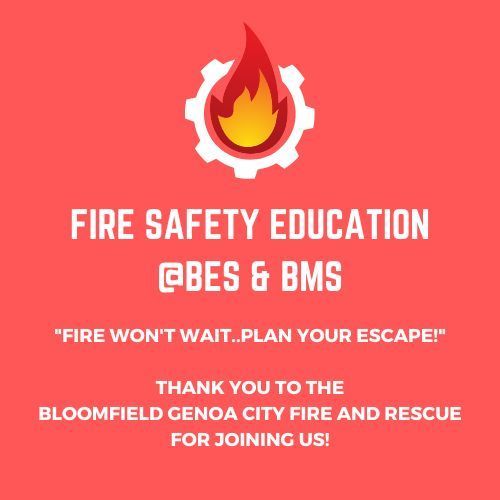 The 4K students continued learning about apples. They tried to build apple towers and used apple scented play dough as "glue". Students enjoyed listening to many apples stories and also got to make their own apple counting book. They strengthened their finger muscles and cores by rolling apple play dough into apples, ripped paper and glued it on to an apple picture, Q-Tip painted apple pictures, and helped make applesauce by tearing the apple slices into pieces. Students discussed the parts of an apple and then used two different kinds of food mills to separate out the skins and seeds from the applesauce. The 4K students explored if an apple would sink or float in the sensory table and enjoyed washing the apples that the Jumes family donated to our classroom. They also researched how apples get from the orchard to the store and how applesauce and apple juice are made. After a lot of research, students enjoyed apple juice and applesauce for snack! 4K had an "APPLE" solutly awesome two weeks exploring apples!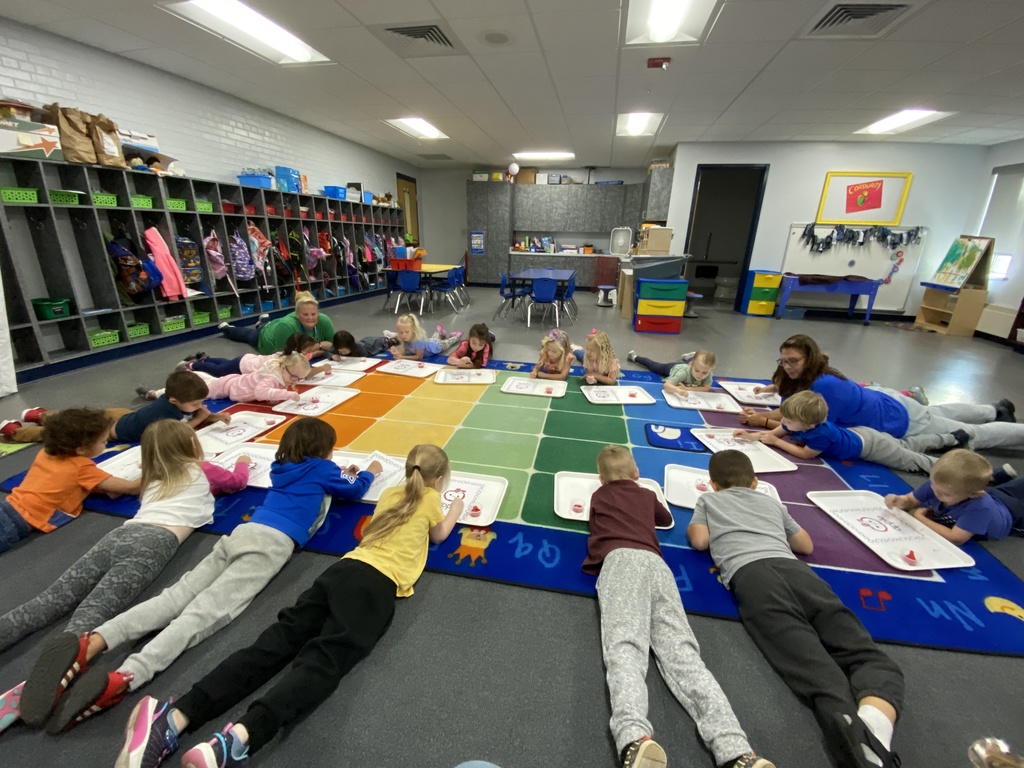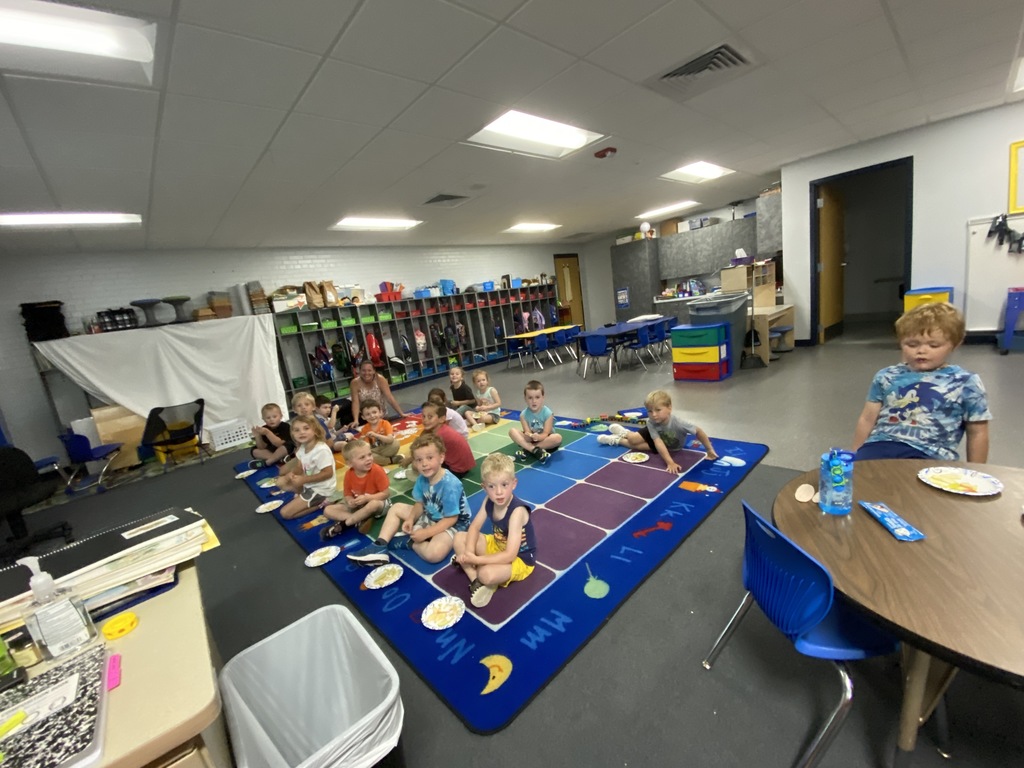 Anyone else out there missing the fun from this past Friday?! ....because we sure are when we look over these newly submitted pictures!! We also wanted to give a couple more shoutouts of thanks!!! Thank you to all the parents and families that volunteered to make the Glow Run so fun....from the registration table, to the snack table, to the clean up crew, and especially to those that donated all the snacks for the snack table! Without your help and support, the BFO wouldn't be able to continue to hold these great family events. We also wanted to thank the custodial staff for getting all of our tables and chairs together for the event and overlooking the fields after the event. We truly have the BEST Brookwood Family around!! We need YOUR help in planning of these fun events!! Attend the next BFO meeting on October 4th at 6:30pm at BES! Questions? Contact:
brookwoodfamily19@gmail.com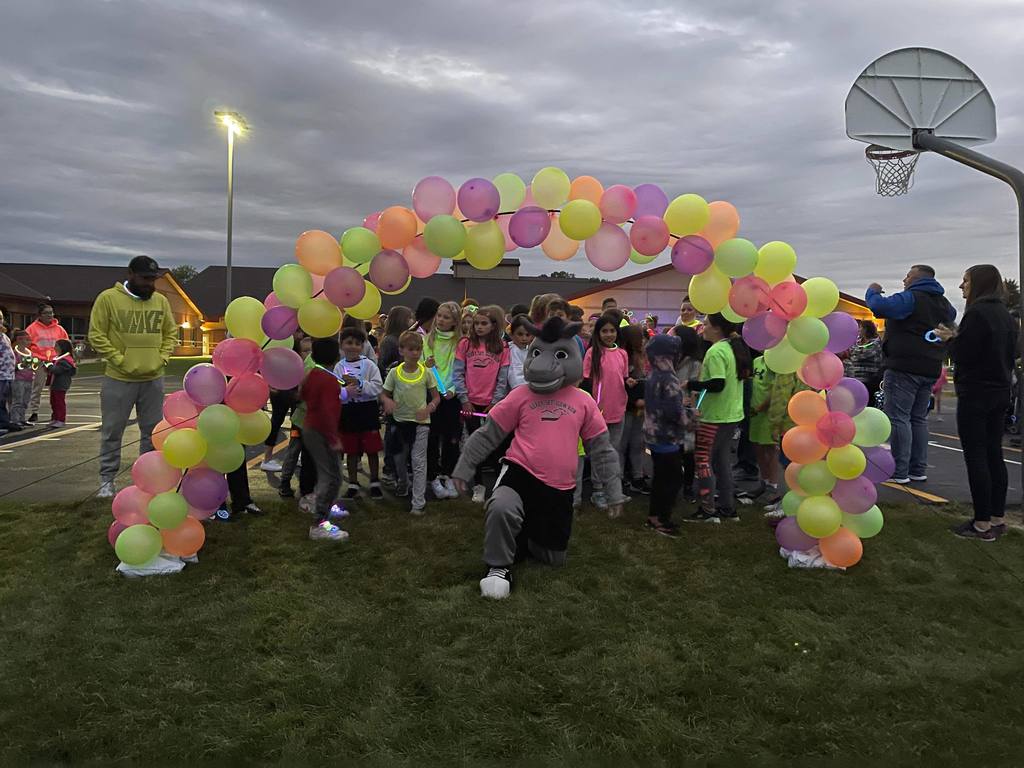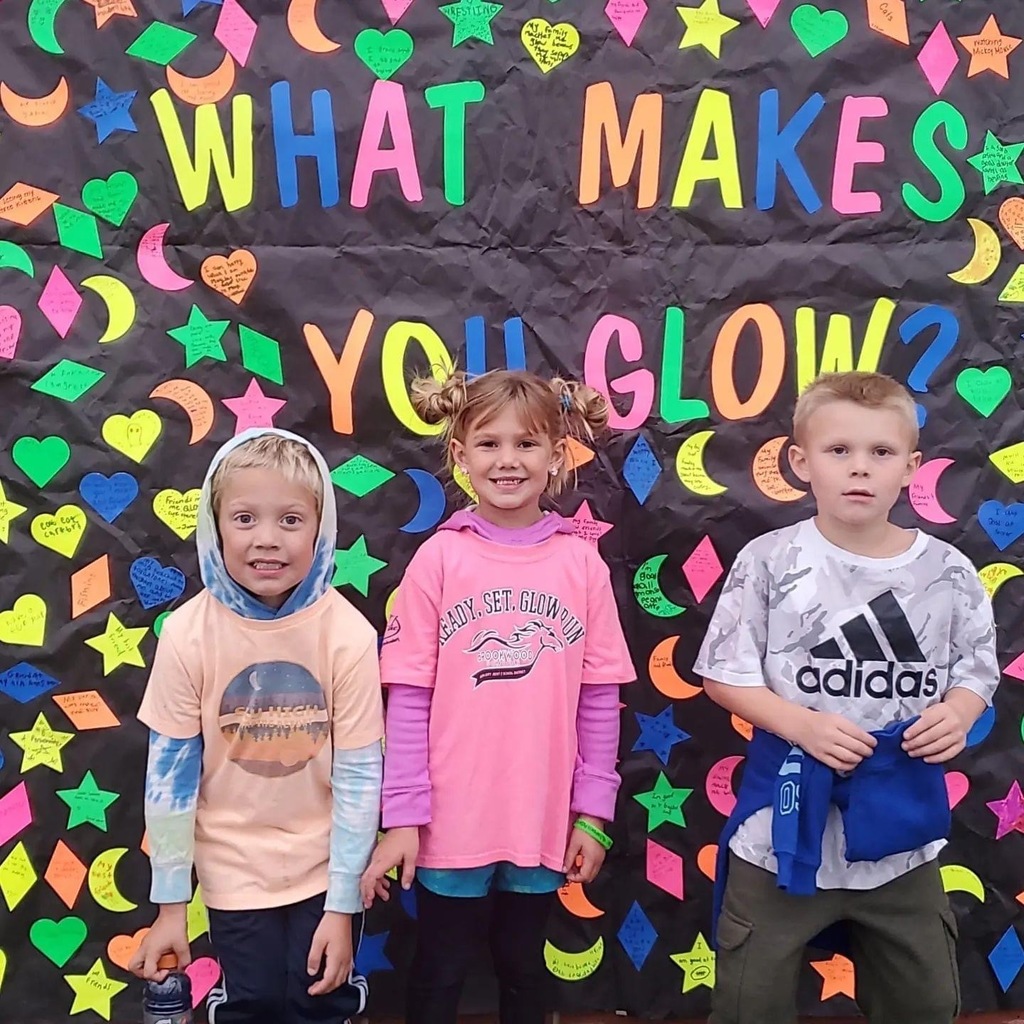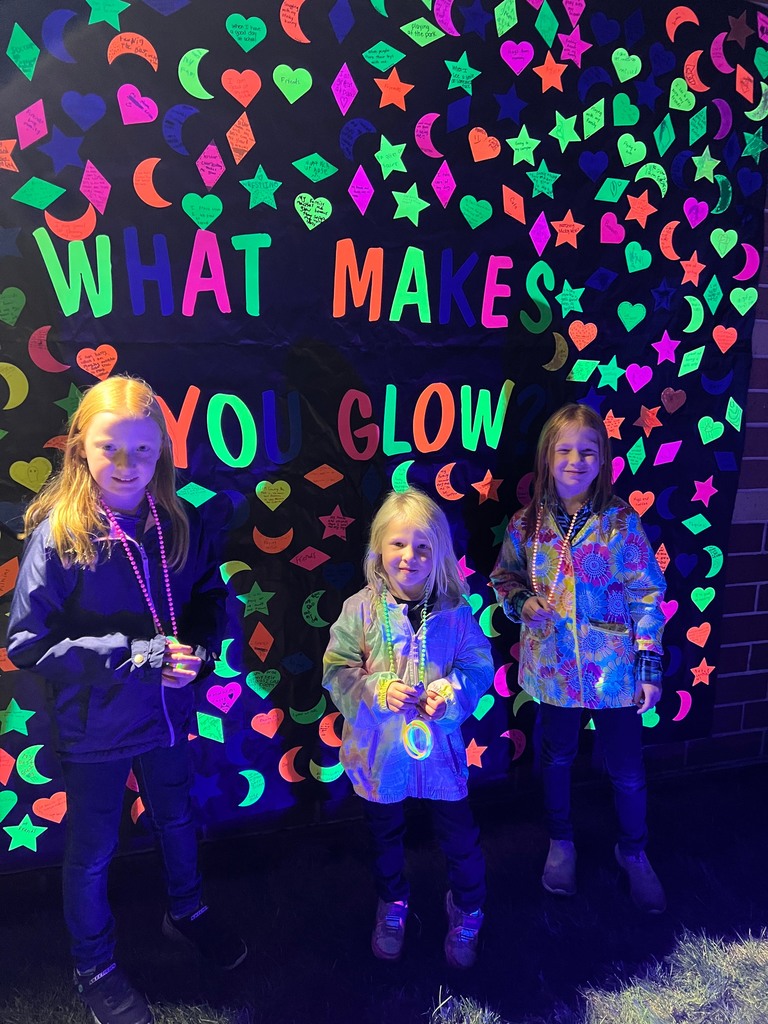 In guidance class at BES, students in kindergarten learned about the importance of being helpers and 1st grade loved learning about the golden rule. They were so intrigued when they learned that the golden rule is known all around the world. They are also working on a golden rule activity related to the book, Do Unto Otters that they read. 2nd grade and 3rd grade learned about the importance of having a growth mindset - how to grow their brain (by trying hard things, by not giving up, by practicing...) and that mistakes and failures are part of being successful. Students also did a movement activity that helped them see that even when they make mistakes, if they keep trying, they can be successful. 3rd grade students also enjoyed learning about famous people who failed many times before becoming successful - ask your 3rd grader about Michael Jordan or Dr. Seuss!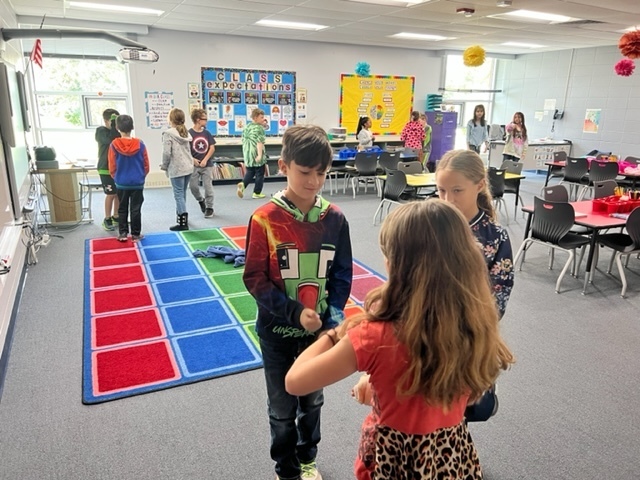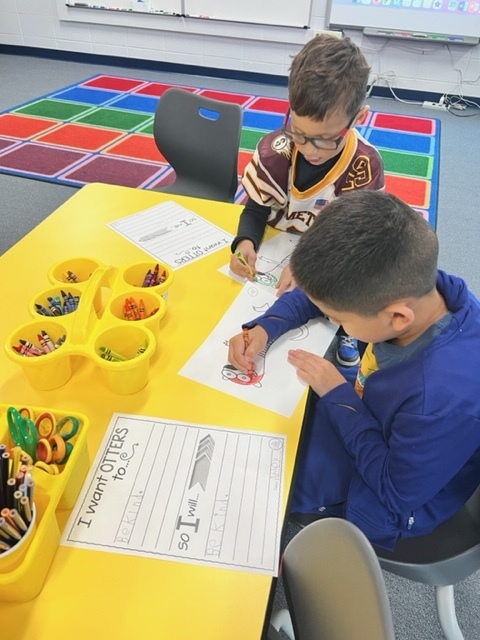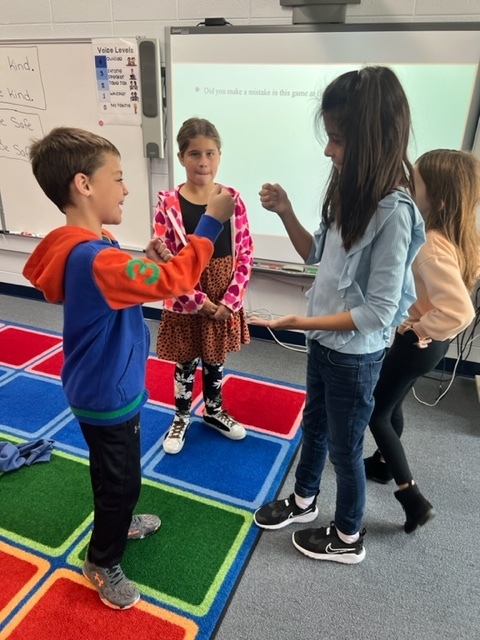 Go Gold! For Childhood Cancer Awareness! Brookwood Schools' Annual All School Gold Walk. Wear Gold or Yellow to school on Friday, September 30th. Please see flier for more information: 
Go Gold! flier:
https://tinyurl.com/4yszx7e8
Volunteer/Background Check Forms:
https://tinyurl.com/mrpc9w9m

10 minute count down until registration!!! Did you know that EVERY child in our school district had an opportunity to be part of the works of the Glow Run?! The shapes that make up the "What Makes You Glow?!" banner were provided by students in our school district and the bags that run along the trail we're also decorated by our students!!! We have THE BEST Brookwood Family!! Thanks to our BFO for putting on this fun family event tonight! See you soon!!