EDIT MAIN
Our Story and Superintendent
Our Story
The Genoa City Jt. 2 School District takes pride in our reputation for having a strong academic program and a high level of community support. Stories from alumni, as well as experiences from current students and their families, echo these two foundational ideas.
In June of 2017, we bid farewell to the 1908 building which was a small part of our elementary school and a large part of our district's history. During this process, it was evident that the impact that our district made on individuals and families over time has been significant!
As we start this new chapter in our district's history, we are excited about being able to provide our students with rich educational experiences that support the learning needs of individual students in our newly updated facilities. We look forward to building deeper connections with our families and community members by engaging them in purposeful work to benefit our students. We are proud to continue to be a technology-forward district with a level of innovation and opportunity that is exceptional for a school district of our size.
The Genoa City Jt. 2 School District is a 4K-8 District in Southeastern Wisconsin. We serve just under six hundred students between two school buildings. Individual class sizes range from fifteen (15) to twenty-four (24). Both schools have consistently earned the state report card rating of "Exceeds Expectations." We are a 1:1 technology district and are committed to providing our students with experiences that maximize their growth academically and socially.
To learn more about the Genoa City Jt. 2 School District or to take a tour of the buildings, please contact Superintendent Kellie Bohn at (262) 279-1053 Ext. 1108 or kellie.bohn@gcj2.k12.wi.us.
Superintendent
Kellie Bohn began her career in education teaching music and band in both Clintonville, WI and Whitewater, WI. After receiving her Masters' Degree from UW-Madison, she became the Middle School Principal at Brookwood Middle School--a position that she held for fourteen years. In 2015, she became the Superintendent of the Genoa City Jt. 2 School District.
In addition to holding licenses for Principal, Director of Curriculum and Instruction and Superintendent, she is a Past-President of the Wisconsin Association of Middle Level Educators. She has presented at conferences on the topics of assessment, beginning teacher programming, the referendum process and time/task management.
Kellie is proud to be a part of the Genoa City Jt. 2 School District and is appreciative to be working in a community where education is valued and there is strong support for our schools!
Kellie has a son, Cooper, who is a former Brookwood Mustang and graduate of UW-Madison, now living in Chicago.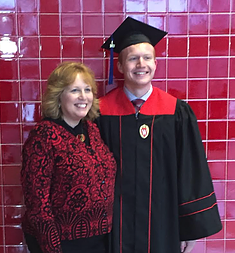 Kellie Bohn
Superintendent
Kellie.Bohn@gcj2.k12.wi.us
262-279-1053 Ext. 1108